Roquette to build the largest pea protein processing facility to date
The Canadian plant food manufacturer will build the largest pea protein factory for Food, Nutrition and Health markets.
Specialty food ingredients and pharmaceutical excipients producer Roquette has announced an investment of more than $400m CAD to build a new pea protein manufacturing site in Portage la Prairie, Manitoba.
The company is one of the largest global producers of plant based food ingredients. They hope the investment will address increasing global demand for plant proteins, driven by consumer concerns over health and sustainability.
Pea protein as its production is considered environmentally friendly and offers applications in glutenfree, vegetarian foods, sports and slimming foods, senior nutrition and clinical nutrition.
It is intended to help the develop specialties for Food, Nutrition and Health markets and to accelerate its global growth.
Canada is the world's largest producer of peas, growing around 30% of the total global production. Roquette claimed that Manitoba's strong logistic infrastructures and sustainable hydroelectric energy make the province a very attractive environment for the new facility.
Construction is expected to start in the second half of 2017, with production beginning in 2019. The site will employ around 150 people, mostly recruited locally.
Chair of Roquette Edouard Roquette said: the investment will "support the future of Manitoba's agriculture industry and help address the growing global demand for innovative Food, Nutrition and Health products."
Jean-Marc Gilson, CEO of Roquette, added: "This investment confirms our commitment to the highly promising pea protein market. We have been a pioneer in plant-based protein specialties with more than 40 years' experience in research and production."
Manitoba Premier Brian Pallister said: "This new facility will create jobs and establish stronger markets for Canadian farmers while benefiting our province's economy for decades to come.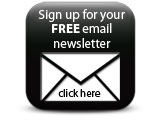 "It also demonstrates to Canada and to the world that our province is open for business and ready to compete for investments in agricultural production and innovation."
Companies