Rousselot and Fortified Food Coatings highlight revolutionary nutrient delivery concept at Food Matters Live
For more information on the new concept, visit Rousselot/Peptan on stand 152 and Fortified Food Coatings on stand 253 at Food Matters Live
World-leading manufacturer of gelatin and collagen peptides, Rousselot, and fortified solution provider, Fortified Food Coatings, will jointly present the innovative, Peptan-fortified ready meal delivery concept at Food Matters Live 2015.
Developed in a collaboration between Fortified Food Coatings, Rousselot and DSM, the concept enhances the nutrient content of food by applying a layer of fortified gelatin to ready meals. At the show, Rousselot and Fortified Food Coatings will jointly hold a seminar focusing on overcoming the challenges of nutritional fortification for the ageing population. In addition, a range of bioactive Peptan collagen peptides, scientifically shown to support mobility and promote healthy joints and bones, will also be showcased.
Revolutionising the catering market for ageing populations
With ageing consumers proactively looking for nutritional solutions to counteract the signs of ageing, Rousselot and Fortified Food Coatings have developed a revolutionary ready meal concept to address the nutritional requirements of the ageing population.
This new fortifying technology uses a food printer to spray a thin layer of gelatin enriched with the Peptan collagen peptides, calcium and vitamin D over restaurant-quality ready meals. Packed with nutrients, and thanks to the high quality clean tasting gelatin layer, it boosts the nutritional profile, enhances the presentation of the food and prevents food from shifting on the plate during transport and delivery. As a result, it is now much easier to include valuable nutrients in older consumers' everyday life.
New concept explained
Mai Nygaard, Global Director for Peptan, and Flip Houtman, Fortified Food Coatings' Chief Operating Officer, will highlight the benefits that the fortified ready meals concept can bring to support active, healthy ageing. Entitled 'Bringing New Innovative Nutrition Solutions to the 50+ Segment: Fortified Food Coatings and Rousselot Case Study,' the seminar will take place on 18 November at 15:30 in Room 27.
In addition, there will be a live presentation and tasting of freshly prepared fortified meals on the Innovative Ingredients Attraction Theatre on 18 November at 10:45. Attendees will be able to not only sample the meal concept first hand, but also discuss the concept in more detail with Rousselot/Peptan, and Fortified Food Coatings' experts.
Paul Stevens, Global R&D and Application at Rousselot, comments: 'Targeting the ageing population has always been a challenge for food and drink manufacturers. The synergy of Peptan, a pure protein with health advantages demonstrated by scientific studies, plus calcium and vitamin D, offers important mobility benefits for the older population. We are confident that this new delivery concept will provide the industry with an effective solution to make a key difference in the senior nutrition market.'
Flip Houtman adds: 'As senior people tend to cook less and less, the new concept will integrate their daily meals with the right amount of nutrients, increasing their vitality and quality of life. The thin gelatin layer has the unique characteristics to fortify the food with no impact on the taste and texture and to improve the presentation on the plate. We look forward to sharing it with the visitors at Food Matters Live.'
Healthier aging with collagen peptides
As well as the major focus on the ready meal concept, the unique benefits for the healthy ageing market Peptan collagen peptides will be highlighted.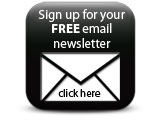 Increasing rapidly in popularity, collagen peptides are uniquely positioned as an active ingredient in products aimed at healthy and active ageing. Peptan's ability to improve joint flexibility and help reduce discomfort in older patients and their role as a pure protein to promote lean muscle mass contributes towards staying strong and mobile for longer. Easily digestible, neutral in taste and odour, Peptan collagen peptides are an ideal ingredient to be integrated into functional foods like fortified ready meals to support mobility.