Rousselot drives nutraceutical market forward with Peptan IIm hydrolysed collagen type II matrix and new gelatin solutions
Rousselot showcases leading solutions to create optimal nutritional supplements at Vitafoods Europe 2018
Rousselot (stand H35) introduces its progressive innovation for joint health supplements, Peptan IIm, a hydrolysed collagen type II matrix.
A bioactive multitasker of natural origin, Peptan IIm is an all-round ingredient that offers multiple benefits in the critical area of joint health.
Visitors will also discover two innovative, technical solutions for creating optimal nutraceutical delivery systems.
The first on show will be Rousselot's new StabiCaps solution for reducing crosslinking in softgel applications and enhancing shell stability and API release.
The second will be the company's pioneering SiMoGel solution, which enables the production of functional gummies in a perfectly clean starchless environment and opens the doors for inventive 3D shapes.
Peptan IIm: the new, powerful ingredient for joint health
Peptan IIm has been shown to provide multiple benefits to joint health, such as promoting healthy cartilage, enabling easy joint movement and reducing the effects of inflammation.
Together with hydrolysed type II collagen, Peptan IIm also contains glycosaminoglycan matrix components (GAG's), which mimic the body's natural proposition of the cartilage matrix.
Launched under the trusted Peptan brand, the advanced ingredient is effective at low dosage, and can be tabletted or used in capsules.
The product is also water soluble and can be easily integrated into a wide range of nutraceutical applications, to create unique value propositions.
On stand, visitors can explore a variety of Peptan IIm enriched prototypes from liquid single dose solutions, capsules and tablets.
On Thursday 17 May, at 11:00 in the Lifestage Theater, Dr Sara De Pelsmaeker, Product & Business Development Manager at Rousselot, will discuss the role of this innovative product in creating the optimal joint health supplement, at her seminar "Peptan IIm, hydrolyzed collagen type II matrix: bringing joint health a step closer."
As well as highlighting the latest market trends, Dr De Pelsmaeker will explain the science behind Peptan IIm and how it can be used to meet the growing demand for effective joint health ingredients.
Achieving perfect nutraceutical delivery systems with Rousselot gelatins
Gelatin is a safe and natural excipient commonly used in a wide variety of delivery systems. Because of its specific properties and functional benefits, it is the ideal excipient for softgel applications.
At Vitafoods, Rousselot will present its newly available StabiCaps, which further strengthen gelatin advantages in soft gels manufacturing, compared with alternative excipients and standard gelatins.
Tailored to reduce the risk of crosslinking in gelatin soft capsules, StabiCaps gelatins enable the production of more stable capsules, even with highly reactive fills or when stored under challenging conditions.
The new product consists of a range of specific gelatins, offering superior protection of active ingredients, optimal shell stability and API release.
Rousselot will also showcase SiMoGel for the production of gummies in a starchless environment.
Combining the perfect taste, texture and appearance of gelatin, the highly hygienic solution is perfect for use by nutraceutical confectionery manufacturers looking to create gummy supplements with enjoyable intake.
SiMoGel also permits faster processing times, with product drying taking only minutes rather than the hours needed for traditional gummies.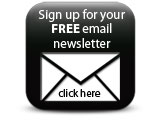 Visitors to stand can sample SiMoGel's exciting product shapes in action with strawberry flavoured 3D functional gummies.
Featured Companies