Rousselot presents gelatin solutions to inspire success at FiE 2015
Natural in origin, Rousselot's gelatins are widely recognised for their versatility and multifunctional properties
Explore the unique and multifunctional properties of gelatin, uncover tailor-made protein solutions and a revolutionary nutrient/food supplement delivery concept with Rousselot at Fi Europe 2015.
Stop by stand 6K29 to gain expert insights from the global leader in gelatin and collagen peptides on how to respond to changing global needs, overcome formulation challenges and achieve innovation goals to inspire future success.
One ingredient, many functions
Natural in origin, Rousselot's gelatins are widely recognised for their versatility and multifunctional properties. Come and see all these functionalities in action and understand how gelatin's varying characteristics can help achieve formulation and reformulation goals.
A specific focus will be made on gelatin's foaming, film forming and gelling properties with innovative application examples such as an Espuma (fruit flavour) fresh dessert, fat-, sugar- and egg-free crispy snacks, vitamin-enriched Mood Mellows aerated gummies and mint flavour hard-coated gummies, to name just a few.
Multifunctionality explained
Join Rousselot's global R&D and Application Director, Paul Stevens, at 9am on Tuesday 2 December, to discover the more unexpected gelatin functionalities and gain a deeper understanding of its benefits as a safe, natural and highly versatile protein. As part of the protein module during the Fi Europe conference sessions, he will explain how manufacturers can use gelatin, hydrolysed gelatin and collagen peptides to respond to changing global needs for better-for-you products, the simplicity of reformulation with gelatin and hydrolysed gelatin, and how collagen peptides can deliver healthy ageing advantages. Rousselot is also a sponsor of the protein module during the Fi Europe conference sessions.
Protein power
As the world changes and its population lives longer, today's consumers demand more from their foods. Rousselot is in prime position to provide its customers with advanced solutions that answer these consumer demands. ProTake P is an example of this. This hydrolysed gelatin boasting 90% protein content offers neutral organoleptic and exceptional functional properties, enabling manufacturers to meet increased demand for protein-enriched foods and drinks, or to reformulate existing products.
Example applications for ProTake P are dairy goods, sports nutrition, snacks, bars and powder blends for instant cold-soluble drinks. Protein enriched chocolate bars with ProTake will also be showcased at the Rousselot booth.
Revolutionary nutrient/food supplement delivery concept for healthier ready meals
To support the need for nutritional solutions to combat the signs of ageing, Rousselot and Fortified Food Coatings have developed a revolutionary ready meal concept to facilitate the inclusion of vital nutrients in senior consumers' diets. This new fortifying technology uses a food printer to spray a thin gelatin-based layer enriched with Peptan collagen peptides, calcium and vitamin D over restaurant-quality ready meals. Thanks to the high quality, clean gelatin-based layer, it boosts food's dietary profile, enhances its presentation and prevents it from shifting on the plate during transport and delivery.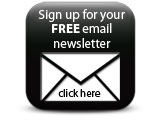 As well as gelatin, Peptan collagen peptides will also be presented on the Rousselot stand.
Companies