Rousselot showcases gelatin's unlimited possibilities at FiE 2017
Creating appealing products that meet current consumer trends is a top priority for food and beverage manufacturers across the industry
At this year's Fi Europe, Rousselot (stand J11, Hall 8) will highlight how its leading gelatin range can help formulators to achieve optimal taste, texture and appearance in a variety of end applications, while answering the demand for clear label solutions.
On 28 November in the Discovery Theatre, Dr Paul Stevens will give a talk on gelatin innovation opportunities in the food market, with a focus on its functionalities for improving product's texture and taste.
Also on show at stand J11 will be Peptan collagen peptides for mobility and skin beauty.
Visitors will be able to learn more about the science behind Peptan's multiple health benefits as well as speak to the team on complex formulation challenges and brand support.
Gelatin: achieving the perfect texture for maximum enjoyment
Throughout the 3-day event, Rousselot will showcase its gelatin solutions for the production of clear label foods and beverages, with perfectly adjusted textures.
Experts will highlight how gelatin can create an endless range of textures by playing with characteristics, such as gel strength and viscosity, gelatin types, concentration and recipes.
Along with its market-leading ingredients, Rousselot offers worldwide expertise to ensure that end-products meet the highest quality and safety standards.
Visitors will also be able to sample a variety of cocktails, which demonstrate gelatin's ability to improve taste, mouthfeel and appearance in beverages.
On 28 November (11.20–11.50) in the Discovery Theatre, Dr Paul Stevens, Global Research and Application Director at Rousselot, will host a presentation titled: "Gelatin: the all-in-one solution for clean label, indulgence and surprising textures."
The session will cover growing trends across the industry and how gelatin helps to answer these trends as well as key innovations from the market place.
See concepts come to life with Peptan
At the stand, Rousselot will highlight its leading Peptan collagen peptides.
Backed by a full scientific file, the mechanism behind Peptan and its multiple health benefits are demonstrated in in vitro, in vivo and clinical studies.
As a bioactive and clean-label ingredient, Peptan can be easily integrated into a variety of functional foods, beverages and dietary supplements positioned for mobility and skin beauty benefits.
At the show, manufacturers will be able to get a sneak preview of how their products formulated with Peptan may look in real life with its Concept Store and cobranding corner.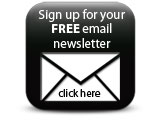 Visitors can also sample for the first time a number of mobility and beauty drinks pleasantly flavoured with watermelon or lavender aromas, which have been developed in collaboration with solution partners DSM and FoodArom.
Featured Companies