SATO focuses on next-generation smart printing at PPMA Total Show 2016
SATO is a leading global provider of Auto-ID solutions that connect people, goods and information
SATO, a leading global provider of Auto-ID solutions that empower workforces and streamline operations, will showcase its latest printing technology and solutions for processing and packaging applications in food, transport and logistics, warehouse, manufacturing and distribution industries at PPMA Total Show 2016 (Stand H80), at the NEC in Birmingham from the 27–29 September 2016.
One of the main highlights will be SATO's CL4NX Application Enabled Printing (AEP) technology, which enables businesses to increase productivity and costs associated with printing labels and tags.
SATO's AEP technology is a powerful onboard printer intelligence that enables customisation of the printer to significantly simplify labelling operations and reduce business costs.
AEP technology introduces the next generation of smart label printing and it allows SATO's NX range of printers to be used as a standalone printing solution, eliminating the need for costly computers. AEP enables the use of common peripherals such as USB keyboards, barcode scanners or weigh scales.
The CL4NX AEP user-friendly printer helps to reduce costs because it operates without a PC, thus reducing the upfront investment and running costs. Also, the standalone operation avoids network infrastructure expenses and security risks. It improves productivity with simple-to-use applications and minimal operator training.
The NX Series represents SATO's next generation of thermal printers with advanced support for barcode symbologies, character sets and RFID encoding.
This NX range is designed to be easy to use and maintain. It features multi-emulation support, standard multiple onboard interfaces and support for a variety of media types. The NX Series has a durable design and it provides superior print accuracy and quality while delivering high-speed processing.
Other highlights on the stand include SATO's S84-ex and S86-ex series of high performance print engines, which are ideal for high-volume, automated print/apply labelling applications demanding exceptional reliability 24/7.
Also on display is SATO's HR2 printer series, which is highly engineered to provide precision printing of labels and is an exceptional performer for the production of small images, including 2D barcodes and text.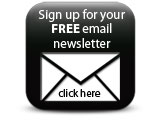 'We're delighted to be part of the PPMA Show 2016, showcasing our expertise and experience, and advising customers on the most appropriate products and solutions enabling them to improve their process and packaging operations,' says Neil Batchelor, General Manager for SATO European Sales. 'We are committed to helping our customers increase efficiency, optimise internal and external logistics processes and most notably to cut costs.'
Companies