SIO, an ADM company, brings globally recognised parenteral oil expertise to CPhI 2016
Derived from vegetable origins, SIO offers an extensive range of highly purified oils
SIO, an ADM company, a manufacturer and global supplier of injectable-grade pharmaceutical oils used as APIs or excipients for oil-soluble drugs, will be present at CPhI this year (stand 8A31).
Derived from vegetable origins, SIO offers an extensive range of highly purified oils that meet all relevant pharmaceutical regulations and are manufactured according to cGMP standards.
The company's injection-grade purified pharmaceutical oils, including refined soybean and olive oils, are currently primarily used as large volume emulsions for parenteral nutrition.
SIO also brings a full portfolio of US Pharmacopoeia (USP) and European Pharmacopoeia (EP) grade vegetable oils, including sunflower and rapeseed oil, which can be used as excipients in softgels and capsules, as well as injection-grade purified sesame oil that responds to different formulation needs, such as controlled release. In addition, SIO offers contract manufacturing capabilities with cGMP production capacity and labs audited by the FDA.
Ramon Rubio, SIO Sales Director, commented: 'We are delighted to be exhibiting at CPhI again this year. Our wide range of GMP-certified pharmaceutical oils, combined with specialised technical service, superior analytical capabilities and production know-how of our teams, allows us to build strong long-term partnerships with our customers.'
'CPhI 2016 is the ideal platform to demonstrate how our highly purified oils are refined and regulated to meet stringent quality requirements and provide our customers with the security of a meticulously managed, safe supply chain. Plus, as a Drug Master File holder, we use our expert regulatory knowledge to enable customers to introduce products to market more quickly,' he added.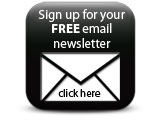 The SIO team looks forward to welcoming visitors to the stand to explore the ways SIO can support customers in the pharmaceutical industry.
Companies