SVZ scores sustainability gold
SVZ joins the EcoVadis elite by achieving the coveted Gold rating for excellence in sustainability
SVZ International is delighted to join the EcoVadis elite by achieving the coveted Gold rating for excellence in sustainability.
Ranking in the top 5% of all companies evaluated by EcoVadis, SVZ scored highly across all 21 categories including environment, fair labour practices, sustainable procurement and fair business practices.
SVZ's entire operation is built on sustainable agricultural principles because the business supplies premium fruit and vegetable ingredients to food and beverage manufacturers across the globe. Committed to efficient supply chain management, every member of SVZ and its community of growers work continually to drive production efficiencies throughout the business that minimise waste and environmental harm.
Jobien Laurijssen, Sustainability Manager at SVZ, said: 'Because our business depends on responsible agro supply chain management, we have always taken great care to manage our impact on the environment. In 2010, we introduced an energy reduction target of 20% by 2020 and in 2014 we launched a structured corporate social responsibility (CSR) programme that centres around three core pillars of sustainable agriculture, efficient operations and employee and customer satisfaction.'
'We are committed to sustainable agriculture and have identified and assessed the main CSR risks in our supply chain, we aim to continually improve the environmental performance of our operations and we operate to the highest working safety standards. In addition, we have implemented biodiversity and water management projects in our key sourcing areas and we continue to support our farmers in managing their business sustainably,' he added.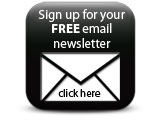 'We are delighted to have been accredited Gold status by the prestigious EcoVadis platform, further underlining our long term commitment to sustainability, our employees and our customers.'
Companies