Sabinsa appoints Natalie Martinez
Sabinsa has announced that Natalie Martinez has joined the company as Head of Cosmetics Sales for the Americas.
Martinez is a Senior Sales Executive with more than 18 years experience in the cosmetics, food and nutritional industries.
Most recently as Senior Account Manager for CosmeticsDesign at William Reed Business Media, she created successful brand and marketing strategies for multimillion dollar ingredients companies.
Martinez also served as a Business Development Manager at Ganeden Biotech, where she co-developed and managed the marketing of an anti-inflammation and anti-ageing cosmetic product along with managing an extensive manufacturing client portfolio.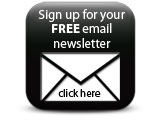 Shaheen Majeed, Sabinsa President-Worldwide, said: "We are pleased to have her join the Sabinsa team, and expect her skills and relationships to be instrumental in expanding the reach of Sabinsa's Cosmeceuticals line throughout North and South America."
Featured Companies