Sabinsa granted us patent on Lactospore for IBS
Helps relieve abdominal pain associated with Irritable Bowel Syndrome, according to Canadian federal department
Sabinsa has been granted a US patent on the company's shelf-stable probiotic LactoSpore (Bacillus coagulans MTCC 5856) for its use for therapeutic management of Irritable Bowel Syndrome (IBS).
The patent claims a method for managing the symptoms associated with IBS, including abdominal pain, bloating or visible distension of abdomen, constipation and loose stools.
The method involves orally administering a formulation comprising Bacillus coagulans MTCC 5856 (not less than 2 billion spores) as a dietary supplement along with regular treatment.
LactoSpore ameliorates the symptoms of IBS as seen in a recently published human clinical trial.
In the study, LactoSpore demonstrated efficacy in relieving clinical symptoms in IBS patients.
In 2016, Health Canada, the federal department that regulates the products that help the Canadian people maintain and improve their health, issued a Product License to Sabinsa for a significant health claim on LactoSpore Balance: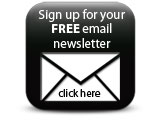 "Helps relieve abdominal pain associated with IBS (Irritable Bowel Syndrome)."
Featured Companies