Sabinsa hair growth patent in Mexico
Dermal papilla cells are specialised mesenchymal cells that exist at the bottom of hair follicles
Sabinsa has expanded its portfolio of intellectual property with a patent granted in Mexico. This recent patent grant, MX355546, is for a composition comprising 10% w/w of 1-O-galloyl-β-D-glucose (β-glucogallin), specifically isolated from Emblica officinalis (Saberry) and a concentrate from the liquid endosperm of Cocos nucifera (Cococin) along with selenopeptides for protecting the dermal papilla cells.
Dermal papilla cells play pivotal roles in hair formation, growth, and cycling. They accumulate below undifferentiated epidermis which is then stimulated to grow down into the dermis as a hair 'peg'.
Interaction between the hair peg and the dermal papilla cells promotes differentiation into a mature hair follicle. Maintaining a sufficient number of dermal papillae, which are vulnerable to a wide range of environmental factors, is essential for hair growth.
Sabinsa's proprietary combination aims to protect dermal papilla cells from UV induced damage, thereby maintaining them in numbers conducive to hair growth. The composition ensures numbers of live dermal papilla cells are maintained at a level of 95% or more when the dermal papilla cells are exposed to UVB radiation levels in the range of from 0.8 J/cm2 to 1.0 J/cm2.
This patent is now supported by a human clinical study showing it to significantly reduce hair fall and thinning. Clinical Study to Evaluate the Efficacy and Safety of a Hair Serum Product in Healthy Adult Male and Female Volunteers with Hair Fall by Majeed M, Majeed S, Nagabhushanam K, Mundkur L, Neupane P and Shah K was published in Clinical, Cosmetic and Investigational Dermatology (2020:13 691–700).
The study, an open-label clinical trial, evaluated the efficacy and safety of Sabinsa's hair serum in healthy adult male and female subjects. The study may be accessed at http://doi.org/10.2147/CCID.S271013.
"Preparations to stimulate hair growth are in high demand, and it's past time for there to be a natural alternative in this category," said Dr Muhammed Majeed, founder and chairman of Sabinsa. "We're pleased that the evidence we presented was compelling enough to be granted this latest patent."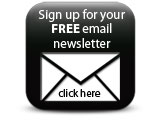 The combination is also patented in Canada, Japan, Russia, Europe, Indonesia, Malaysia, Australia, New Zealand, USA and Hong Kong.
Featured Companies