Sabinsa introduces Livlonga, a new patented combination for liver support
Sabinsa, the pioneer of ingredients conceived by modern science drawing from traditional Ayurvedic knowledge, announces a new combination to support healthy liver function, LivLonga, giving a boost to a category teeming with dated, generic products
"People should take liver health seriously, as it supports metabolism, immunity, digestion, detoxification and vitamin storage in the body," said Dr Muhammed Majeed, Chair and founder of Sabinsa.
"There is a clear market need for a scientifically rational herbal combination with all the right elements to support healthy liver function."
LivLonga is a unique blend of three of Sabinsa's scientifically validated natural ingredients: 250 mg of Curcumin C3 Complex Turmeric (Curcuma longa) Extract, 50 mg Livinol Kokum fruit (Garcinia indica) Extract and 5 mg of BioPerine Black Pepper (Piper nigrum) Extract.
The combination is protected by US Patent No 10653643 for Liver protectant compositions and therapeutic applications.
Curcumin C3 Complex, standardised for 95% curcuminoids, is obtained from the dried rhizomes of turmeric, which has been traditionally used to support joint, gut and liver health.
Curcumin C3 Complex is the number one clinically studied curcumin brand listed in US FDA's Generally Recognized As Safe (GRAS) Notice Inventory. The extract contains curcumin, demethoxycurcumin and bisdemethoxycurcumin in a specific ratio.
Livinol is standardised for 20% garcinol. Traditionally its juice is used as a natural remedy for stomach and liver ailments. Garcinol is an excellent source of antioxidants and offers multiple health benefits for the heart, gut and liver.
BioPerine, from the dried fruits of black pepper standardided for 95% piperine, is a widely used nutrient bioavailability enhancer. BioPerine is the most extensively studied form of black pepper extract, with numerous clinical trials demonstrating its safety.
"An example of the dire need for supporting this vital organ is the proliferation of non-alcoholic steatohepatitis (NASH), a progressive form of non-alcoholic fatty liver disease (NAFLD)," said Dr Majeed.
"NASH, characterised by fat deposition in the liver and worsened by cellular damage and inflammatory infiltration, can further progress to cirrhosis, liver failure and liver cancer. In a specialised model for NASH called STAM in mice wherein the disease progression is very similar to human disease, LivLonga clearly showed evidence of reducing the severity of NASH by reducing steatosis, fibrosis, oxidative stress and inflammation."
"A battery of biochemical studies further lent reliable support to this conclusion. The study was published in the prestigious journal Scientific Reports in May."
"The absence of an effective pharma drug therapy for NASH further enhances the merits of this combination."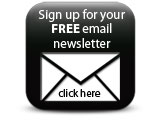 LivLonga is appropriate for use as a dietary supplement in a variety of forms: tablets, capsules, and powder premixes.
Featured Companies