Sabinsa launched promond almond protein powder at SupplySide West
Sabinsa launched Promond, the company's first protein powder ingredient, at SupplySide West, in Las Vegas, US
Promond almond protein is a water-soluble protein sourced from the Indian variety of almonds. It has a complete amino acid profile.
Those concerned about almonds grown in California, because of heavy water use in drought conditions do not have to worry — Promond is made from almonds sourced in northern India.
Sabinsa will be giving away a book on the company's patented black pepper extract, BioPerine. While this ingredient has been widely used to enhance the bioavailability of other nutrients as well as for its thermo-nutrient properties, the book explores many new uses backed by research findings.
The book, BioPerine — Nature's Own Super Nutrient, was written by several of the company's scientists, including Dr Muhammad Majeed, founder of Sabinsa.
Sabinsa is also a sponsor of the Herbally Yours SupplySide West Survival Kit, contributing chewable heart-shaped Curcumin C3 Complex tablets to the kit.
Shaheen Majeed, Sabinsa President Worldwide, will be a speaker at the AHPA Botanical Congress on 29 September following SupplySide West.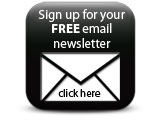 The session, The Makings of a Sound International Supply Chain, begins at 13:45. Sabinsa is a sponsor of the Botanical Congress.
Featured Companies