Sabinsa to demonstrate curcumin complex at Natural Products Expo West
Sabinsa has announced it will demonstrate its next-generation solution for its clinically studied brand of curcumin at Natural Products Expo West
Sabinsa has announced it will demonstrate its next-generation solution for its clinically studied brand of curcumin, Curcumin C3 Complex as well as highlighting a number of GRAS-affirmed, science-based ingredients from the company's substantial portfolio at Natural Products Expo West from 5–7 March 2020 at the Anaheim Convention Center, Anaheim, CA.
In booth #4353 visitors will sample a new market-ready, product formulation concept, Curcumin C3 Power Liquid, which was the Tasting Center Award Winner at Vitafoods Asia 2019 in Singapore for Best Functional Beverage.
Sabinsa's Curcumin C3 Dispersible, a standardised powder extract containing 60% Curcuminoids, effectively and efficiently resolves the solubility challenge of curcumin. Developed specifically for RTD beverages and powdered drink mixes utilising natural excipients as a base, it can be added to water or juice, or used in chewable/ dispersible tablets. Curcumin C3 Dispersible is the GRAS-affirmed and versatile solution formulators have been looking for – and with no synthetic excipients.
Sabinsa's top scientists will be on hand to discuss the research on additional innovations, including Starmeric, a resistant starch isolated from turmeric that acts like a potent prebiotic and Tinofolin O , the clinically-studied nootropic from Tinospora cordifolia.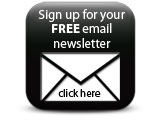 Shaheen Majeed, President Worldwide, will be among the speakers at the session Supplement Champions Stewarding a Sustainable and Transparent Industry on Wednesday, 4 March from 4–5 pm in the Marriott Orange County Ballroom 3.
Featured Companies