Sabinsa to feature condition-specific branded ingredient products at Supply Side West
Sabinsa is the official Curcumin Sponsor of SupplySide West, which takes place from 17-18 October at the Mandalay Bay Convention Center in Las Vegas. The company will be highlighting several condition-specific branded ingredient products from its portfolio at booth #4131.
The featured products include: Tinofolin, a nootropic; patented Livinol for healthy liver and weight management; and Starmeric, a resistant starch isolated from turmeric that acts like a potent prebiotic. Sabinsa will also participate in the Product Concept Center, a collaboration program by Herbally Yours which showcases how brands can partner with ingredient suppliers and a contract manufacturer to create and bring innovative products to market. Sabinsa's contribution will tell the story of Curcumin – Curcumin C3 Complex.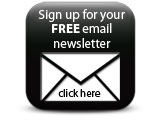 Shaheen Majeed, Sabinsa's President Worldwide, will describe how the Indian culture has shaped herbalism as a speaker in the AHPA Botanical Congress session: Traditional Medicines and Contemporary Herbal Traditions on Saturday, 19 October.
Featured Companies