Salt of the Earth invests in new packaging line
Automatic packaging production line will improve quality and expand packaging options
Salt of the Earth, Israel's major producer of salt since 1922, has introduced a new, sophisticated automatic packaging production line to improve quality and expand its packaging options. The total investment is €1m.
The high-tech automatic packaging system is designed for tablets and granular salt products. Using rolls instead of traditional premade polyethylene (PE) bags, the new system enables the expansion of product range to 10kg and 25kg packaging, while significantly improving packaging quality. Salt of the Earth's decision to improve production and customer options with an automated packaging system was motivated by its sustainability strategy and continued efforts to stay on the cutting edge of food industry trends.
"This new packaging system is another step toward expanding on our sustainable strategy," said Dovik Tal, CEO of Salt of the Earth. "We continue actively to seek ways to reduce energy consumption and resources and, above all, improve product quality — all of which have a direct effect on operating costs. The new system complies with the highest standards of quality and safety."
The new packaging line, specifically designed to meet the company's requirements, is fully automated and incorporates a large storage tank, dual packing machine and conveyors that were custom-adjusted to the former packaging lines. This allowed reuse of suitable existing equipment and incorporation of an automatic palletiser robot.
"The majority of malfunction risks in our former production line will now be resolved," said Ofer Rokni, Managing Director of Salt of the Earth. "Manual soldering is no longer required in the packaging process, and the packaging is of higher quality. Also, raw material is applied accurately via a special weighting system, leading to decreased waste. Post-production, stacking on pallets is also fully automated to provide employees with a safer, healthier working environment."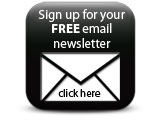 Production packing capacity is expected to increase from 60 tons across three daily shipments to just one shipment per day, while the transition from PE premade bags for packing to rolled packaging materials is expected to yield savings.
Companies