Sanner offers AdCap to protect moisture-sensitive products
Available in three sizes and suitable for solid pharmaceuticals and food supplements
The new AdCap desiccant capsules from Sanner ensure moisture protection through 360 degrees
German plastic packaging specialist Sanner is offering a 360° moisture protection solution within the new AdCap pack.
The AdCap consists of drop-in desiccant capsules for the protection of moisture-sensitive products. They are suitable for solid pharmaceuticals such as tablets and capsules, as well as food supplements.
The product is an update of the company's 360° Capsule and is available in three sizes of 1g, 2g and 2.5g, with a choice of filling materials such as silica gel, a molecular sieve, or blends.
Sanner says the AdCap combines the advantages of conventional capsules and canisters. The high-squeeze stability prevents desiccants from leaking, even under high pressure. At the same time, it offers effective all-round moisture protection.
The desiccant capsules not only adsorb moisture through a cardboard disc on the top, but also through a unique grid structure on the side of the capsule, even when the capsule is lying on the cardboard side. This ensures moisture adsorption without losing effectiveness after filling within the container – regardless of the capsule's position inside the package.
AdCap's distinctive design also ensures the highest patient safety as its unique grid structure eliminates potential confusion with capsules or tablets, and prevents accidental ingestion. Additionally, high print quality increases the readability of the safety instructions.
The product is delivered in easy-to-handle quantities in aluminum bags and is compatible with standard dispensing equipment and filling lines.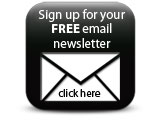 AdCap complies with all relevant European and FDA (Food and Drug Administration) regulations for contact with food and drugs. The products are also listed in a Type III Drug Master File (DMF).
Companies