Sanobiotec inks agreement with OBX
Sanobiotec believes expanding the supply of high-purity products will act as a stimulus for market players to explore compound applicability with greater consistency
Sanobiotec, has announced a partnership with Open Book Extracts (OBX).
Along with prospects for research and accelerated distribution, the partnership will drive further commercialisation of Sanobiotec's products.
"We pride ourselves on identifying promising and innovative companies such as Sanobiotec and partnering with them to grow and accelerate their distribution. We are pleased to enter into this exclusive distribution partnership with Sanobiotec and look forward to increasing awareness and availability of their premium rare cannabinoids throughout the pharmaceutical, wellness, and cosmetics industries," said Dave Neundorfer, CEO at OBX.
OBX has a distribution network including CBD brands, CPGs, multi-state operators, manufacturers, and research laboratories. Having Sanobiotec on board will enable OBX to supply the US market with a full portfolio of minor cannabinoids.
Rytis V. Urbonas, CEO at Sanobiotec said: "OBX is the category leader in non-THC cannabinoids, with a reputation for providing their clients with innovative, high-quality ingredients and unparalleled service," said Rytis V. Urbonas. "Through our exclusive partnership with OBX and their well-established distribution network, we are pleased to accelerate the distribution of Sanobiotec's rare cannabinoid ingredients in the US market."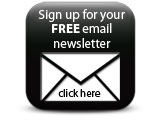 "This will further advance the understanding of cannabinoids in general," continued Urbonas," as expanding supply affirms the need for researchers' work and creates an incentive for them to delve even deeper."
Sanobiotec aims to identify the most promising compounds and develop novel methods to produce them at purity and scale. Recently, Sanobiotec announced the synthesis of pure and stable Tetrahydrocannabivarin (THCV), as well as refined methods to produce CBN, CBC, and CBDV at commercial scale.
Companies