Schoeller Allibert offers 2021 food industry predictions
Automation, big data and sustainability are tipped as key factors
Schoeller Allibert has shared its insights on some food industry trends the company believes are likely to shape the market in the coming year.
Nick James, Sales Director, at Schoeller Allibert UK, elaborated: "After the challenges of 2020, it's clear that the way we manufacture, process and supply food products has been changed for good. As consumer behaviour and demands have evolved, the supply chain has had to adapt. How closely brands and retailers can reflect the needs of shoppers - and how effectively they can use this to shape their operations – is set to prove a real differentiator as we move into a new year of business.
"Perhaps one of the most obvious trends lies in the refreshed drive for automation and in many ways, ties in with the sector's drive for greater transparency, hygiene and food safety. While predictive intelligence and automated processes are not new to the sector, the challenges of 2020 have certainly put a fresh perspective on the benefits. For many businesses, the idea of automation seemed cost prohibitive. However, with the attractive benefits of a more streamlined and profitable supply chain, it has become time for the sector to stop toying with IoT and big data and start putting it into practice.
"We expect that 2021 will be the year that big data, in the form of inventory and warehousing insights, becomes translated into tangible actions. It's the next important step-change for the sector, and we're seeing a number of operators harness robust data management systems and make smarter stockholding decisions as a result."
Research agency Statista notes that the big data industry is projected to have a global value of $77bn by 2023.
Nick said: "It seems natural that the influence big data has over the food manufacturing and processing sector will be sharpened and ultimately, more commercially viable in 2021. We've already seen a move to diverse data collection and smart production to meet the challenges of supply chain complexity and increasing consumer demands– in fact we have developed IoT enabled returnable container solutions specifically to address these calls. Where the preceding years have been focused on data collection and making processes measurable, the new industry perspective is set to become one of using what we know to create real and lasting change."
Schoeller Allibert has also shared its perspective on the renewed role of sustainability for food manufacturers, as it once again surges to the top of the agenda for consumers.
Nick added: "Food manufacturing in 2021 will see a renewed focus on sustainability. It's likely that this will continue to shift and change as the Supply Chain as a Service (SCaaS) models become more prevalent, as companies explore warehousing and logistics through a third party to handle overspill work and boost capacity. Often, when we think of the food manufacturing supply chain's efforts to reduce carbon emissions, we think sourcing, reduction of food waste and CO2 output from truck logistics. Consumers are once again demanding a focus on the environment, which has been on the back burner for many producers during the pandemic.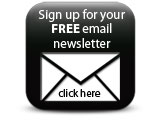 "Handling, storage, logistics and warehousing have been the key strengths for competitive brands, so naturally it's next on the sustainability agenda as we move closer to Net Zero in 2050 – or perhaps even sooner. From our own perspective as a supplier of closed loop transit packaging, we are seeing businesses use the benefits of returnable transit packaging, such as stackable and nestable containers, to create real sustainability gains."
Companies