Scientists discover the tuberal nucleus' role in controlling appetite and body weight
Major finding on the tuberal nucleus broadens our understanding of the brain's role in regulating metabolism and food intake ... and offers a new avenue of research that can help combat obesity
There are more activated SST neurons in the tuberal nucleus of mice that fasted, compared with fed mice
Researchers at A*STAR's Singapore Bioimaging Consortium (SBIC) have identified a new region of the mouse brain called the tuberal nucleus (TN), which affects appetite and body weight.
It is notable that the TN is of a similar structure to the nucleus tuberalis lateralis (NTL) in the human brain, of which the function is unknown.
A*STAR researchers' discovery of the role of TN in affecting appetite and body weight is a major finding for the understanding of appetite changes in humans, and potential treatment and prevention of eating disorders such as obesity.
Past research has shown a strong correlation between neurodegenerative diseases and eating disorders. Although neurodegenerative disease patients often show changes in appetite and metabolism, the neural mechanisms involved are not known.
Specific pathological changes in NTL have been found in patients suffering from neurodegenerative diseases, but the functional consequence is unknown. The notion of NTL's role in regulating food intake has never been tested either.
Until SBIC's in-depth study and subsequent discovery, the roles of the mouse TN or human NTL, located in the hypothalamus of the brain, remained a mystery.
Dr Fu Yu and his research team from SBIC found that somatostatin (SST) neurons in the tuberal nucleus (TN) played a crucial role in regulating feeding in mice. In the team's experiments, mice either fasted overnight, or were injected with ghrelin - a gut hormone that triggers hunger sensations.
Results showed that these procedures led to a spike in SST neuron activity, indicating that these neurons were activated by hunger and likely involved in feeding regulation.
Overnight fasting or an injection of the hunger hormone ghrelin showed an increased activity in SST neurons in the tuberal nucleus.
There are more activated SST neurons in the tuberal nucleus of mice injected with ghrelin compared with the control group
To validate its findings, the team used the methods of chemogenetics and optogenetics that acted as biological switches to precisely manipulate SST neuron activity in the TN of another group of mice.
These experiments demonstrated that activating SST neurons promoted food intake, suppressing SST neurons reduced food intake, and removal of SST neurons reduced body weight gain.
The optogenetic experiment also showed that SST neurons could control various brain regions known to influence feeding regulation, such as the paraventricular nucleus (PVN), and bed nucleus of stria terminalis (BNST).
Prof Patrick J. Cozzone, Executive Director of SBIC, said: "We are excited by these findings, which will have far-reaching implications for human health. The success of this research study underscores the importance of multidisciplinary and collaborative research to achieve major discoveries in modern biomedical sciences."
Dr Fu Yu, Group Leader of SBIC's research team, said: "Our study showed that the homologous structure of human NTL does exist in mice, and revealed the first function of tuberal nucleus, hence providing fresh evidence on how the brain controls appetite and body weight."
"The discovery of the tuberal nucleus' function is a game-changer in the study of neural regulation of metabolism and food intake, and opens up a possible pathway towards managing eating disorders such as obesity, a global epidemic and a major cause of health problems such as diabetes."
Diabetes is one of the most common metabolic diseases in Singapore, and imposes a heavy economic and health burden on society.
SBIC's research findings on how the brain regulates metabolism and food intake will complement A*STAR's research and development efforts in addressing the related conditions of obesity and diabetes.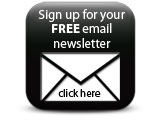 Moving forward, the team plans to study the genetic profile of SST neurons in TN and their impact on metabolic disregulations in neurodegenerative diseases. This could lead to new therapeutic targets for metabolic diseases.
Companies