Sealed Air food care heads to Pack Expo (23-25 September)
For more information, please visit the Sealed Air team on stand 2014 during Pack Expo
Sealed Air is exhibiting at Pack Expo in the Las Vegas Convention Center (23–25 September).
Located in Hall C-2, booth 2041, the Sealed Air Food Care display will feature a range of innovative Cryovac packaging solutions designed to help food processors improve operational efficiency, while ensuring food safety and reducing labour, food waste and cost.
At this year's Pack Expo, Sealed Air Food Care will showcase solutions that make a better way for food packaging, including
Cryovac Onpack 3002 Vertical Form, Fill, and Seal Machine — in operation on the floor
Cryovac Vertical Pouch Packaging for more efficient distribution and storage, and safer handling and easier preparation of hot and cold foods
Cryovac FlexPrep: an innovative system for the dispensing of sauces and condiments
Cryovac Darfresh on Tray: a revolutionary, vacuum-skin packaging solution for extended shelf-life of case-ready meats
Cryovac Grip & Tear vacuum packaging with an easy-open tab that eliminates the need for cutting tools
Cryovac Printing and Graphics Services that help processors and brand owners find new ways to create eye-catching yet cost-effective food packaging.
"Pack Expo is always a great show for us," said Joe Ramirez, North American Director of Marketing, Fluids Sector at Sealed Air.
"This year we're looking forward to showing some of our newest packaging solutions that help processors streamline their operations and help eliminate waste, such as the Darfresh on Tray or the Onpack 3002."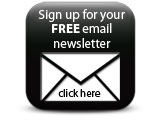 "We'll be demonstrating FlexPrep to show just how easily it can be used to dispense sauces or condiments, as a way for food processors or food service operators to offer new flavors without having to completely overhaul their menu or expand their kitchen."