See, taste and touch: the evolving grocery store landscape
DSM to feature more than 60 functional food, beverage and dietary supplement concepts during IFT 2015
Consumer appetite for great-tasting, better-for-you products is reframing the types of items that make their way into today's grocery store shopping cart.
DSM is at the forefront of seizing this opportunity by providing custom nutrient-rich, functional solutions that deliver on innovation with a broad appeal to this evolving consumer who is increasingly looking for 'everyday foods' for health and wellness.
During IFT, we welcome you to visit our booth (2839) to see, taste and touch more than 60 product prototypes, designed to meet consumer's evolving preferences. Among the concepts taking center stage during the show are
fortified market-ready powdered beverages, a beauty-from-within drink and a liquid stick pack from Fortitech Premixes, DSM's custom nutrient premix service
Greek-style yoghurt, utilising various next generation cultures from our 'Greek Legends' toolbox, that support product differentiation in taste, texture and appearance, all of which are well maintained throughout shelflife
premier tasting of our fermented stevia in several beverage applications; these tastings can be arranged by registering via info.food@dsm.com
clarified apple juice enhanced with DSM's life'sDHA clear omega-3 emulsion; this shelf-stable beverage contains 32mg of DHA without any fishy taste or added turbidity
a breakfast biscuit, utilising Oatwell oat beta-glucan, which helps to reduce the risk of heart disease by lowering cholesterol as part of a diet low in cholesterol and saturated fat
mac and cheese, coloured with a proprietary carotenoid blend and a delicious sparkling citrus beverage, coloured with new clear carotenoids; the product display will highlight precommercial Canthaxanthin RVI, a nature-identical purple solution for dairy, confectionery and beverage products
savoury applications, including traditional and ethnic snacks and meals, featuring sodium reduction, label simplification, flavour enhancement and taste indulgence strategies.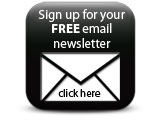 Additionally, our chefs will be serving up a roster of culinary delights such as Sweet Ancho Chili Chips, Thai-style Coconut-Chicken soup, Hainan Chicken Rice and Vegetarian Meatballs using DSM's Multirome, Maxavor, Maxarome and Maxagusto line of savoury taste ingredients, which exemplify a wide range of market trends for flavour indulgence, taste authenticity and health/wellness.
Companies