Segmenting elderly consumers based on needs is key to success in healthy ageing market
Experts share their insights into the market at Healthy Ageing 2014
Huge opportunities exist in the healthy ageing market if products are marketed correctly and taste good, and now is the time to act, experts agreed at Healthy Ageing 2014.
This conference, organised by Bridge2Food, a Netherlands-based innovation and networking company, is part of the Healthy Ageing Platform, where experts from retail, medical nutrition, food supplement industries, patient organisations and investors, share their insights into this market.
Other subjects under discussion ranged from ways to keep elderly people independent and well nourished; how to move from dietary supplements to functional food; how a good diet can improve quality of life; how to market healthy food to the right market segments; the European partnerships for Healthy Ageing; and products currently on the market.
'Healthy ageing is about a shift in paradigm from a challenge and burden, to an opportunity in terms of societal, intellectual benefits and assets, looking at it in a pro-active care and improved functioning,' said Jorge Antunes, Acting Head of unit innovation for Health and Consumers of DG SANCO of the European Commission.
In Europe, the debate on ageing is changing and for the first time it is possible to target seniors directly, according to Benno van Mersbergen, Business Development Manager at FrieslandCampina Ingredients. Two product examples include Nestlé's shelf-stable dairy drink Meritene Activ and the Best Ager line of the German sport nutrition brand, AllStars. Meritene Activ targets grandfathers and elderly people, while the Best Ager products are developed for the silver generation visiting sports clubs.
Sarah Newton, Commercial and Business Development Director at Abbott Nutrition International in Europe, quoted a study published in the journal Clinical Nutrition, which said keeping the elderly independent could save an estimated €120bn in healthcare costs.
Governments and healthcare systems could also introduce mandatory routine screening for malnutrition and its risk factors, using a relatively simple screening tool such as MUST (developed by BAPEN (formerly known as the British Association for Parenteral and Enteral Nutrition)). Each year 53 million people die of non-communicable diseases such as strokes and diabetes. Proper diet can prevent 75% of strokes; for cancers, diet can prevent about 30%.
Adopting healthy diet and lifestyle habits, complemented with modern medical care, reforming the health sector and a systematic well-integrated portfolio of initiatives delivered at scale is needed to address the opportunity, experts said.
'It was fantastic to see that there is so much interest and drive at food companies to move ahead and offer different solutions for different age groups,' added Gerard Klein Essink, Director at Bridge2Food.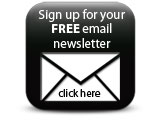 'Segmenting 'silver' consumers based on needs and demands is key to further success, without jeopardising a mainstream positioning.'
Companies