Sensus obtains Non-GMO Project verified certification for chicory root fibre
Sensus, the chicory root fibre specialist, has announced that its Frutafit and Frutalose products have been Non-GMO Project verified in the United States
Recognising the company's ongoing commitment to clean and careful practices across the whole product supply chain, Sensus offers the broadest range of Non-GMO chicory root fibre powders and syrups.
"Consumer demand for non-GMO foods is on the rise and creating products that are in line with this trend is increasingly key to success for today's producers.
By enabling our customers to use a trusted and recognisable seal on pack, we can help them to provide consumers with greater transparency on ingredient sourcing and ultimately facilitate more non-GMO choices," said Carl Volz, President, America, Sensus.
In total, ten Frutafit and Frutalose products have been approved as non-GMO in the United States.
Frutafit inulin and Frutalose oligofructose are prebiotic, soluble dietary fibres that offer several nutritional and functional properties, including highly researched benefits for digestive wellness and weight management.
Unlike alternative fibre sources such as corn, chicory root is a clean label solution, offering extra appeal for manufacturers looking to expand their portfolio using ingredients from a natural source.
Volz continues: "The Non-GMO Project verification provides external recognition of the rigorous standards that we already have in place at Sensus, as we look at ways in which we can continuously improve to deliver the highest quality ingredients."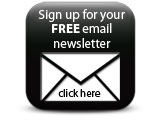 "As a leading chicory root fibre manufacturer, we're delighted to be leading the way in making more non-GMO products available in this category."
Companies