Serum magnesium and risk of dementia: a prospective study
Ingredients | Cognitive | Research
The role of magnesium in dementia is not well understood, with limited and contradictory data from human studies
Two hypotheses have been proposed to explain a potential role of magnesium in dementia: first is that magnesium modulates the N-methyl-D-aspartate (NMDA) receptor; second is that magnesium modulates pathways of inflammation and oxidative stress.
To better understand whether serum magnesium levels are associated with the risk of all-cause dementia and Alzheimer's disease, researchers conducted a prospective study, which was published by Kieboom and colleagues in Neurology (2017).
The study was embedded within the Rotterdam Study, a large, population-based, prospective study in the Netherlands that has been ongoing since 1990.
The current study population included 9569 participants with a mean age of 64.9 years at the time of enrolment.
Serum magnesium levels ranged from 0.34 mmol/L to 1.17 mmol/L. The vast majority of participants (99%) had magnesium levels within the normal reference range (0.70-1.10 mmol/L), with 108 having hypomagnesemia and two having hypermagnesemia.
Participants were categorised into quintiles of serum magnesium levels and followed for a median of 7.8 years for incident dementia.
During the follow-up period, 823 participants were diagnosed with dementia (662 of the diagnoses were Alzheimer's disease).
In relation to the third quintile as the reference group, the first quintile (lowest magnesium) had a 32% increased risk of all-cause dementia (adjusted HR=1.32; 95% CI, 1.02-1.69) and the fifth quintile (highest magnesium) had a 30% increased risk (adjusted HR=1.30; 95% CI, 1.02-1.67).
Similar associations were found for Alzheimer's disease.
It is important to note that the increased risk of dementia at the lowest and highest quintiles of serum magnesium — as reported in this study — were largely within the normal reference range.
It is possible that more extreme degrees of low or high magnesium would confer greater risk.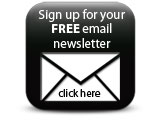 The findings suggest that functional interpretation of laboratory reference ranges for serum magnesium, narrowing the range to reflect more optimal levels, might be useful in identifying patients at greatest risk for dementia.
Companies