Shortlisted for a NutraIngredients Award: Quatrefolic and Xymogen
The partnership between Gnosis and US nutraceutical producer, Xymogen, is proving to be innovative!
Xymogen's XaQuil XR, finished oral dose product containing Gnosis' Quatrefolic, has been selected as a finalist of NutraIngredients Awards 2016 for the Finished Product of the Year – Medical Food category.
The NutraIngredients Awards identify and celebrate stellar achievement in the fields of ingredients and finished product innovation. Being recognised as finalists underlines the ambitious goals that Xymogen and Gnosis set when devoping XaQuil XR with Quatrefolic for the benefit of depressed patients with suboptimal L-methylfolate levels.
XaQuil XR is an innovative, orally administered, extended release medical food that offers the metabolically active form of folate, the (6S)-5-methyltetrahydrofolate (5-MTHF), in a new time-dependent formulation. It could be especially helpful to those people who cannot metabolise folic acid effectively.
Folate deficiency is common among depressed people, especially those who don't respond to antidepressants: major depressive disorder (MDD) currently ranks as the fourth leading disease burden worldwide and is expected to become the second global disease burden in 2020.
XaQuil XR fulfils the emergent scientific data that is compelling psychiatrists to consider augmenting traditional antidepressants with a medical food L-methylfolate. This year, more than 120 high quality entries have been submitted to the judging panel and 33 standout products and ingredients have been chosen as finalists.
Winners of the NutraIngredients Awards will be announced on Wednesday 11 May during the annual gala dinner ceremony in Geneva, alongside Vitafoods, where attendees, sponsors and industry professionals can network and celebrate new and significant developments with those that have successfully demonstrated their outstanding contributions to the industry.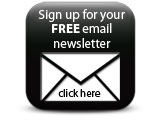 We are all cheering for XaQuil XR & Quatrefolic!
Featured Companies