Sigrid Therapeutics obtains US patent for silica-based biomaterial SiPore15 for the treatment and prevention of obesity
Mesoporous silica particles (MSP) are a type of ingestible synthetic amorphous silica particles that can be produced with a large surface area and a range of pore sizes
Sigrid Therapeutics, a clinical-stage technology company specialising in the prevention of type-2 diabetes and obesity, has announced that the company has been granted a US patent by the United States Patent and Trademark Office (USPTO).
The patent covers the use of the company's breakthrough, mesoporous silica particles (MSP)-based device SiPore15 for lowering of body fat, prevention and treatment of obesity.
The patent (US 10,695,294) provides exclusive rights to the exploitation of the company's lead product in the US until 2033.
The US patent follows previously granted patents in key commercial territories including Japan, Australia, Canada and Israel among others, covering the platform technology SiPore and the company's lead product SiPore15 for use as a pharmaceutical and dietary ingredient in the prevention and treatment of metabolic diseases.
Sigrid also continues to pursue patent protection in other key markets and expects further granted patents to follow.
Sana Alajmovic, cofounder and CEO, Sigrid Therapeutics, comments: "This granted patent further strengthens Sigrid's global IP portfolio while significantly enlarging the commercial attractiveness of SiPore15 to include the prevention and treatment of obesity in the most important global market."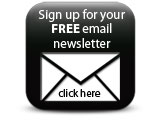 "The recognition of our product's inventiveness and novelty validates our expertise in terms of developing innovative and patentable silica-based biomaterials for the prevention and treatment of diabetes and its related diseases."
Companies