Slimvance Core Slimming Complex
Clinical study on healthy overweight people shows significant reduction of stomach, waist and hips
PLT Health Solutions has introduced a weight management ingredient clinically shown to deliver statistically significant weight loss starting at two weeks, as well as sustained weight loss and a slimming effect on stomach, waist and hips.
Slimvance Core Slimming Complex is a formulation of three well-known spices. It inhibits the accumulation of fat into fat cells and enhances the body's ability to break down fat cells.
"The synergistic combination of three spice extracts were selected from hundreds of different herbs examined using sophisticated screening techniques," said Seth Flowerman, Executive Vice President of PLT Health Solutions.
In 2016, a 16-week double-blind, placebo controlled study of Slimvance was conducted with a healthy population of overweight men and women. Evidence of Slimvance's efficacy is supported by the study's size, length and use of non-obese subjects.
Consistent body weight reductions were observed throughout the 16-week trial, starting with statistically significant weight loss at two weeks, with a total loss of nearly 12 lbs in weight and two inches in waist circumference by the end of the study.
A second clinical study conducted more recently mirrored these results.
Barbara Davis, Vice President of Medical and Scientific Affairs for PLT Health Solutions said:
"The length of this trial demonstrates steady, consistent weight loss – starting early and supporting long-term weight loss success."
"We look forward to working with our customers to help communicate the significance of these trial results in the development of new weight management products that consumers can understand and trust."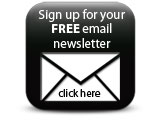 Slimvance are shortlisted finalists for "Ingredient of the Year – Weight Management" at the NutraIngredients Awards 2017, Wednesday 10 May, Geneva.
Featured Companies