Smart for Life acquires digital marketing platform
Nexus Offers is a click per action network with a customer base of publishers and affiliates
Smart for Life, formerly the Bonne Santé Group, a Health & Wellness company in the nutraceutical sector, has executed a definitive agreement to acquire Nexus Offers, a network platform for digital affiliate marketing space. The announcement was made by A.J. Cervantes Jr., Chairman of Smart for Life and Justin Francisco, co-founder of Nexus Offers.
Nexus Offers is a CPA (click per action) network, with a customer base of publishers and affiliates and a positive reputation for customer service, it says. The company reportedly has strict criteria for who is invited to join the network, typically only by recommendation through existing members. Smart for Life management intends to complete the acquisition within the next 30 days subject to completion of customary conditions.
"Combining the success of our brands, including the recently acquired Smart for Life brand, with the robust eMarketing platform represented by Nexus Offers is a powerful strategy," said Ryan Zackon, Smart for Life's CEO.
"This acquisition will support our objective of creating a highly diversified and vertically integrated global nutraceutical company. It supports SFL's vision of developing and acquiring multiple brands and sales channels for the cross marketing of goods and services. With sales of nutraceutical products, including vitamins and supplements, increasingly being purchased online directly from the consumers, these digital marketing platforms represent a significant revenue stream for the company going forward."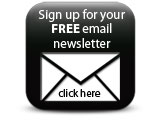 Nexus Offers was founded by Justin Francisco, an internet marketer with a background in computer science, and Steven James, a graphic designer with a sales background and a principal focus in internet marketing.
Companies