Spanish ingredient supplier explores the Japanese market
Biosearch Life has been liasing with 11 Japanese companies to investigate the potential of the country's market
Photo as seen on Biosearch Life website
Biosearch Life, a Spanish biotech producing probiotic omega 3 and botanical extract ingredients, has been talking with a group of 11 Japanese pharmaceutical companies in its facilities in Granada to begin exploring the new potential market in Japan.
During the visit, Biosearch Life has explained the potential of Biosearch through its portfolio of products and R&D projects and has shared the interest it has in opening new ways of collaboration with pharmaceutical companies in Japan.
Similarly, a visit has been made to the Biosearch Life facilities and laboratories in Granada to demonstrate to Japanese companies their potential and dedication in R&D, since 20% of the company's workforce is dedicated to development and research
During the visit, these eleven Japanese companies participated, accompanied by two Japanese journalists who will subsequently transmit their visit in the Japanese media, two representatives of the Toyama Pharmaceutical Association, a representative of the ICEX, an analyst from the Tokyo Economic and Commercial Office and a representative of JETRO, the Japanese counterpart of ICEX.
Again, Biosearch Life demonstrates its commitment and interest in opening new markets and expanding its business for the development of a global strategy.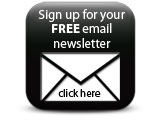 Loreto Huertas, Financial Director of Biosearch Life, said: "We are delighted to have received Japanese companies of such high level and professionalism that they open the possibility of exploring a new market of vital importance such as Japan. We are very satisfied with the result of this meeting and we hope to open new avenues for collaboration with the Japanese market ."
Companies