SpecPage names Brent Cutler as President and COO of the Americas
Brent Cutler
SpecPage has announced the appointment of Brent Cutler as President and Chief Operating Officer of the Americas, effective immediately. He will be based in the company's US headquarters in Tampa, Florida.
Headquartered in Switzerland, SpecPage is a digital product management solutions provider. The company said Cuttler's appointment brings profound accomplishments to the SpecPage executive team during a period of rapid growth.
"I'm thrilled to appoint Brent to this important role," commented Severin Weiss, SpecPage CEO. "Brent is a seasoned and trusted leader. His experience and impressive track record in domestic and international business development, food safety, and strategic product, process and packaging leadership illustrate that he has the foresight and skillset to expand our business throughout North, Central and South America. I'm confident that Brent and our US team will drive strategic growth and extend our ability to help our customers achieve sustainable success."

Cutler has committed to strengthening SecPage's global delivery capacity to support innovation and compliance management.
"I'm convinced that a smart product lifecycle management solution is the most essential investment for food and beverage manufacturers to eliminate spreadsheet errors and increase productivity," commented Cutler.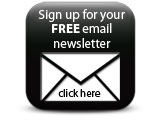 "SpecPage has unique tools, specifically designed to accelerate time to market, reduce production costs, increase product quality and improve regulatory compliance," he concluded.
Companies