Sports nutrition in an Olympic year
Tate & Lyle discusses the global rise of the sports nutrition market and the drivers behind it
The prominence of sport in the news headlines and the rapid growth of mass participation sporting events, such as 10k races and marathons, have encouraged more and more people to take up some form of sport, either on an occasional or regular basis.
The food and beverage industries have responded to this trend by launching a plethora of products that are marketed for their sporting benefits. Yet, interestingly, it is not actually sport per se that's the main driving force behind the growth in popularity of these products.
Sports nutrition products are foods, drinks or supplements designed to deliver nutritional benefits for sportspeople. Their usage is often divided up into pre-, during and post-exercise, with the targeted benefits of energy provision, hydration and recovery, respectively. The global sports nutrition market is estimated to be worth more than US$31 billion (£20 billion) a year, and whereas the US and western Europe have historically been responsible for a sizeable chunk of this figure, it is China, Southeast Asia and Latin America that are driving growth.
Until relatively recently, sports nutrition was quite a niche market, focusing mainly on elite athletes and bodybuilders. As mass participation sports became increasingly popular, the market expanded rapidly, with recreational sportspeople wanting to emulate the nutritional regimes of their sporting heroes. However, it has been the crossover of the category into the mainstream that has been responsible for the breakout growth of sports nutrition products.
So-called 'lifestyle users' are not necessarily that athletic or even interested in sport but are consuming sports nutrition products for a host of broader reasons: to provide energy to deal with the challenges of day-to-day life, to recover from an overindulgent night out, to aid weight loss or replace a meal, or simply as a first step towards what they consider to be a healthier lifestyle. Retailers have responded accordingly to this 'mainstreaming' and sports nutrition products have made the hop, step and jump from specialist health and supplements stores to supermarkets and online retailers.
Trends
The shift of sports nutrition products from niche to mainstream has created many new segments in the market, with consumers divided up into categories based on both traditional demographics and usage occasions. As enhanced sporting performance is often not the most important benefit that this diverse audience is seeking, sports nutrition products have to offer a broader appeal. Taste and flavour have become far more important than they ever were for traditional sports nutrition products, for which the perceived benefits regularly outweighed the product's taste profile. This has encouraged new product development (NPD) teams to invest time and resources in creating new variants and working with different ingredients.
Leading the way are natural ingredients that also deliver scientifically proven benefits. For many years, sports nutrition products consisted largely of synthetic ingredients, with long and often confusing ingredients lists. These over-engineered, artificial products did not sit easily with the athletic, health conscious image that many brands were trying to portray, so it is not surprising to see a move towards natural ingredients and 'clean-label' products. The sports nutrition sector has also been at the forefront of emerging food industry trends, such as gluten-free and vegan-friendly products.
Innovation has not just been confined to ingredients, but also to packaging formats. Although powdered blends in tubs continue to be popular with the bodybuilding crowd, the sports nutrition industry has catered to the needs of its wider audience through the introduction of ready-to-drink beverages, bars, pouches, gels and strips. These new and convenient formats have made the delivery of the product just as exciting as the contents of the packaging.
Functional benefits
The functional benefits that consumers derive from sports nutrition products can be grouped into three broad categories: energy, hydration and recovery.
Energy: Sportspeople generally require two different types of energy: slow-release energy to fuel them during extended periods of time; and instant energy to provide an immediate boost during exercise. Similarly, lifestyle users of sports nutrition products may also be seeking two forms of energy: sustained energy to keep them going throughout the day or perhaps to postpone the onset of hunger; and instant energy to revitalise a sleepy body or mind.
Slow-release energy tends to be provided by complex carbohydrates, such as those found in wholegrain cereals, whereas instant energy comes from simple carbohydrates such as glucose. Stimulants, such as caffeine, can also create the sensation of an energy 'hit.' Traditionally, athletes would need to consume a bowl of oatmeal porridge prior to setting out on a long cycle ride or run. However, thanks to innovations in technology, such as the availability of water-soluble PromOat beta glucan, the sustained energy that comes from the consumption of oats can now be enjoyed in liquid form. Products such as Oatworks smoothies enable athletes and non-athletes alike to 'drink their oats' in a smooth format while on the move.
Hydration: Many scientific studies have shown how suboptimal hydration can negatively affect performance, both physical and mental. Although water is a great way to fight off thirst, it does not necessarily replace minerals that are lost in sweat during exercise. Certain liquid sports nutrition products, such as Lucozade and Gatorade, target electrolyte replacement, which can help to maintain performance during exercise and aid recovery after exercise. Coconut water brands, such as VitaCoco and Zico, and enhanced water products, such as Vitamin Water, have been particularly successful in carving out a niche for themselves in this area, and can now be found on the shelves of supermarkets throughout the USA and UK.
Recovery: Whereas water and electrolyte replacement deal with short-term hydration and recovery, it is protein that helps the body to recover, repair and build in the longer-term. Previously the preserve of bodybuilders, who added powdered protein blends to shakes and beverages after finishing a workout, protein-fortified products have now entered the mainstream sports nutrition market, delivering protein to consumers in ready-to-drink beverages and bars. Powdered beverages still account for 77% of the protein market, but with the rapid growth of bars in particular, other formats are expected to overtake powdered proteins.
Protein for sports nutrition products has traditionally been sourced from whey and soy. However, sharp rises in the price of whey protein and a combination of GM concerns and allergy issues with soy, have led to a search for alternative sources of protein. Plant and vegetable proteins are becoming increasingly popular, although many industry experts consider protein from grains, such as rice and oats, to represent the future. Tate & Lyle's oat protein product, called prOATein, is proving particularly popular, especially in bars, where its oat oil content also provides technical benefits. Unlike some alternative sources of protein, oats enjoy a very positive perception amongst consumers and are already highly regarded for their general health benefits and naturalness.
In summary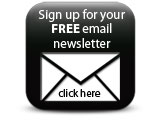 With sportspeople increasingly becoming the rock stars of the Facebook/Twitter generation, it should come as no surprise that athletes and non-athletes alike are looking to their sporting heroes for inspiration on nutrition. The sports nutrition market appears set to become simultaneously more mainstream and more specialised, so that it can address the needs and demands of both the serious athlete and the lifestyle user. Growth from emerging markets and innovation opportunities from new ingredients and delivery formats provide a backdrop for further expansion and evolution, fuelling the sports nutrition industry with the stamina for continued success.
Companies