Standardised tomato extracts from LycoRed
With 20 years of experience, Lycored uses proprietary extraction techniques to bring pioneering natural ingredients to market
Exhibiting on Stand F57, Lycored will highlight the efficacy of two of its proprietary nutrient complexes based on standardised tomato extracts, with a particular emphasis on solutions for cardiovascular and skin health.
With 20 years of experience, Lycored uses proprietary extraction techniques to bring pioneering natural ingredients — derived from its own particular breed of tomato — to market.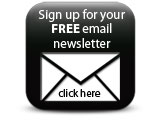 Rich in Lycored's 'hero' nutrients, these ingredients fight oxidative stress and control intercellular inflammation, contributing to their positive impact on maintaining cardiovascular health and protecting the skin from photo-induced damage (www.lycored.com).
Companies