Stepan Lipid Nutrition expands product line at SupplySide West 2018
Stepan's new keto-friendly MCT, NEOBEE ProKeto powder, offers a solution for low-carb formulations
Stepan Lipid Nutrition, a leader in the production and supply of scientifically studied, naturally derived branded ingredients used in nutritional products, remains at the top of its game. This November, Stepan will introduce NEOBEE  ProKeto, a low-carb micro-encapsulated C8 MCT oil on a pea protein support, at SupplySide West in Las Vegas, Nevada, at Booth #3333.
"The creation of NEOBEE ProKeto powder is a direct response to customer demand for a low-carb, keto-friendly MCT product," expressed Bob Peacock, VP and General Manager of Stepan's Specialty Products Business. "Applications for NEOBEE ProKeto include dietary supplements, nutritional bars and beverage mixes; however, we know seeing is believing, and that is why we came up with a unique way for SupplySide West attendees to touch and feel the new NEOBEE Proketo product," added Peacock.
Attendees should visit Booth #3333 to receive an exclusive sample of NEOBEE ProKeto that has been created especially for this event."
Developing quality products for companies that seek to offer convenient, healthy and nutritional products to consumers remains Stepan Lipid Nutrition's focus. NEOBEE MCTs are made with a patented purification process using plant sourced ingredients, which does not interfere with complex flavour profiles. The emulsified NEOBEE MCTs are odourless, tasteless and stable.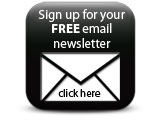 ProKeto is an extension of the NEOBEE line and is micro-encapsulated C8 MCT oil with 65% MCT oil on a pea protein support. It is a free flowing powder that is allergen free, vegan and low-carbohydrate. "When formulating, our ingredients make it possible to enhance and customise a wide variety of foods, beverages and dietary supplements," explained Peacock.
Companies