Strategic nutrition for heart health
Consumers are increasingly seeking products with nutrients that can help support heart health. Learn how to meet the demand with custom nutrient premixes. The first of a two-part series!
Cardiovascular disease refers to a collection of ailments of the heart and blood vessels which all together make up the leading cause of mortality in the world.1 By 2030, as many as 23.6 million people may die from cardiovascular disease.2
Risk factors including high blood pressure, high cholesterol and diabetes may be diminished through regular exercise and a healthy diet. As a result, increasingly informed consumers around the globe are seeking out food and beverage products that will support heart health.3
In the first of its two-part tech paper on "Strategic Nutrition for Heart Health," Fortitech Premixes reveals how cardiovascular disease affects different population demographics as well as how positioning targeted heart health products may raise awareness and meet consumer needs.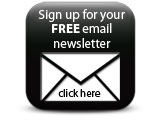 To learn more about the opportunities to answer specific considerations by gender, age and more, plus gain intelligence on key nutrients that can play a role in dietary products serving consumers, read the first part of "Strategic Nutrition for Heart Health," presented by Fortitech Premixes, click here.
References
McAloon, C.J., et al., The changing face of cardiovascular disease 2000-2012: An analysis of the world health organisation global health estimates data. Int J Cardiol, 2016. 224: p. 256-264.
Frost & Sullivan Coronary heart diseases and costs effectiveness of omega-3s. http://www.crnusa.org/CRNfoundation/HCCS/chapters/03-CRNFSHCCS-CHD+Omega-3sandBVitamins.pdf
Felgate, M., Top Trends in Healthcare and OTC: Exploring the over-the-counter medication; vitamins, minerals, and supplements; functional food and drink; and sports nutrition categories. 2016, Canadean.
Companies