Study confirms antioxidant properties of blueberry/blackcurrant supplement
Anthocyanins in Healthberry 865 have a positive effect on individuals with type 2 diabetes
A new study has confirmed the antioxidant properties of anthocyanins and their positive effects on the human cardiovascular system.
The study was performed using Medox, a nutritional supplement made by Biolink AS. Evonik has recently begun marketing the powdered extract of Scandinavian blueberries and blackcurrants throughout the world as Healthberry 865.
A collaborative effort both with Sun Yat-sen University in Guangzhou, China, and with the Guangdong Provincial Key Laboratory of Food, Nutrition and Health, this randomised, placebo-controlled, double-blind study investigated the effects of daily doses of 320 mg of Healthberry 865 among 58 subjects with type 2 diabetes.
The study showed that the supplement significantly reduced the concentration of LDL cholesterol and triglycerides in the blood, and elevated concentrations of HDL cholesterol. Healthberry 865 was also found to have a significant positive effect on blood glucose levels and on patients' insulin resistance index.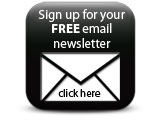 The results confirm again what more than 20 other studies worldwide have already shown: diet supplementation with Healthberry 865 has a proven positive effect on human metabolism in general and on that of individuals with type 2 diabetes in particular.
Companies