Study finds nuts reduce risk of cancer, heart disease and other killer diseases
Easy ways to add nuts into your daily diet
Juliette Bryant
A study reported in BMC Medicine that looked at more than 800,000 participants has found that eating at least 20g of nuts a day can reduce risk of heart disease by 30%, cancer by 15%, bring a 40% reduction in diabetes and half the deaths from respiratory disease.
The study's co-author, Dagfinn Aune from Imperial College London, said: "We found a consistent reduction in risk across many different diseases. It's quite a substantial effect for such a small amount of food."
Nutritionalist and author ,Juliette Bryant, says: "Since prehistoric times nuts have been widely eaten as a storable source of essential fats and protein. In recent years, some people have avoided these amazing foods because of the fear that their fat content will increase weight."
"If eaten roasted and salted the delicate fats can actually be changed into something harmful, and lead to storage of fat in the body. However, if eaten raw, the body easily processes the essential fats, which support overall health. Eating more than 20g of nuts per day doesn't have to be boring and there are many raw recipes that use the goodness of nuts in delicious ways."
Quick fire ways to eat more nuts:
blend a handful of nuts and blend with other ingredients into a smoothie
nut butter spreads with raw carrots, cucumber or on toast
add a handful of nuts to a stir fry just before serving
raw chocolate brownies are delicious and packed with nuts
garnish your favourite salad with nuts
blend a handful of cashew nuts with a cup of water and add to a curry or soup for a creamy finish.
Many wonderful recipes featuring nuts are found in Juliette Bryant's new book, Superfoods & How To Use Them.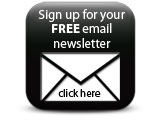 Juliette Bryant presents cutting edge nutritional information in an accessible, dynamic, fun and real way to show people how 'delicious food can be your medicine.' She has 20 years experience helping people to better health and happiness and talks on radio and at events around the world.