Study showing efficacy of ibSium on intestinal comfort presented at Probiota
The results of the clinical study will be presented in Dublin at Probiota next week
ibSium (S.cerevisiae CNCM I-3856) has confirmed its efficacy for abdominal pain relief and bowel habits improvements in an independent clinical study, published in January in the International Journal of Colorectal Disease1.
The efficacy of ibSium (S.cerevisiae CNCM I-3856) has been previously demonstrated in gastrointestinal symptoms management (abdominal pain, bloating, constipation) through two clinical studies2,3 and a Meta-Analysis4.
Gastrointestinal symptoms are frequently reported in the general population and have been associated with a substantially altered quality of life. Abdominal pain, the most crippling symptom, bloating and altered bowel habits may either individually or collectively affect individual perception of gastrointestinal comfort.
The ibSium study followed 100 volunteers with IBS according to ROME III criteria (all subtypes included: IBS-C, IBS-D, IBS-M). The probiotic supplementation (2 capsules of 2.109 CFU per day) was taken in addition to standard treatment (including antidiarrheal, laxative, antispasmodic) for the first 2 weeks and then taken alone for 6 weeks.
The abdominal pain score was reduced by 21% after 4 weeks* and 26% after 8 weeks*. A significant improvement in stool consistency were reported after 4 and 8 weeks (vs placebo) in IBS-C & IBS-D populations. Similar improvements were reported in IBS-M population. Over the 2nd month of S.cerevisiae CNCM I-3856 supplementation, the stool consistency were classified as "normal".
"Only few treatment options are both efficient and well-tolerated and only 8% of the people affected are satisfied with their current treatment," said Elodie Ruffin Probiotics Product Manager of the Gnosis by Lesaffre company.
"Probiotics are already well-known by end-consumers to support digestive health. Considering these last findings, ibSium (S.cerevisiae CNCM I-3856) is definitely one of the most documented probiotic to support complete intestinal comfort and represents an alternative of natural origin for people suffering from gastrointestinal symptoms. The newly results will be presented during the coming Probiota event in Dublin, from 10-12 February. I invite anyone interested in all the possibilities probiotics offer to support digestive health to come and discuss with us."
Focusing on all things related to prebiotics, probiotics and the microbiome, Probiota 2020 boasts the best speakers in the industry, discussing the hottest topics, whilst giving you ample opportunity for networking and making those all-important connections.
For information about the ibSium visit www.ibsium.com. ibSium is a registered trademark of Gnosis by Lesaffre.
References
1. GAYATHRI, Ravichandran, ARUNA, Thangavelu, MALAR, Sivaraman, et al. Efficacy of Saccharomyces cerevisiae CNCM I-3856 as an add-on therapy for irritable bowel syndrome. International Journal of Colorectal Disease, 2020, vol. 35, no 1, p. 139-145.
2. DE CHAMBRUN, Guillaume Pineton, NEUT, Christel, CHAU, Amélie, et al. A randomized clinical trial of Saccharomyces cerevisiae versus placebo in the irritable bowel syndrome. Digestive and Liver Disease, 2015, vol. 47, no 2, p. 119-124.
3. SPILLER, Robin, PÉLERIN, Fanny, CAYZEELE DECHERF, Amélie, et al. Randomized double blind placebo-controlled trial of Saccharomyces cerevisiae CNCM I-3856 in irritable bowel syndrome: improvement in abdominal pain and bloating in those with predominant constipation. United European gastroenterology journal, 2016, vol. 4, no 3, p. 353-362.
4. CAYZEELE-DECHERF, Amélie, PÉLERIN, Fanny, LEUILLET, Sébastien, et al. Saccharomyces cerevisiae CNCM I-3856 in irritable bowel syndrome: an individual subject meta-analysis. World journal of gastroenterology, 2017, vol. 23, no 2, p. 336.
*Score reported in the general IBS population, in comparison vs Placebo
IBS-C = IBS population with predominant constipation / IBS-D = IBS population with predominant diarrhea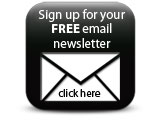 IBS-M = IBS population with mixed bowel habits
Featured Companies