Study shows HydroCurc demonstrates good bioavailability
LipiSperse, developed by Pharmako Biotechnologies is a technology that can enhance the bioavailability of hydrophobic agents
A new study published in the European Journal of Nutrition shows that HydroCurc with LipiSperse technology increases the bioavailability of curcumin when compared to a standard curcumin extract.
Curcumin has been shown to deliver positive effects against numerous conditions associated with high levels of inflammation and oxidative stress. However, curcumin is also known for its poor bioavailability and its difficulty in delivering a high concentration therapeutic dose.
LipiSperse, developed by Pharmako Biotechnologies (Australia), a partner of Gencor, is a food grade, cold water dispersible (CWD) technology that enhances the bioavailability of hydrophobic agents such as curcumin in aqueous environments. The net effect translates to an overall higher active and absorbable load with low excipients, allowing for better functionality of the ingredient.
"The results of this study show the powerful effects LipiSperse has on lipophilic ingredients like curcumin and addresses the well-recognized bioavailability and functionality challenges of lipophilic actives," said Eric Meppem, Director at Pharmako Biotechnologies.
"CWD powders with LipiSperse establish an equilibrium on the powder surface and in the solution allowing for repulsive forces between the particles to prevent agglomeration, thus creating proper particle dispersion. HydroCurc, which utilizes the LipiSperse technology is able to deliver a higher active load of curcuminoids, allowing the body to reap the numerous health benefits of curcumin better."
In the study conducted at the University of Queensland, applicants volunteered to participate in the single equivalent dose, randomised, double-blinded study and some volunteered further to participate in the crossover phase of the trial. In both the parallel and crossover trial, curcumin with LipiSperse (HydroCurc) delivered significantly higher plasma curcuminoid concentrations (807 ng/ml) compared to the raw curcumin product (318 ng/ml). Concluding that LipiSperse demonstrates superior bioavailability for the supply of curcumin when compared to a standard curcumin extract.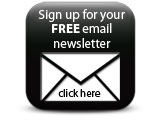 LipiSperse provides a broad range of applications for manufacturers and it can be formulated in powders, tablets, capsules, dietary supplements, and functional foods and beverages.
Companies