Study shows novel probiotic reduces cholesterol more effectively than plant sterols/stanols
The results of a research study show that a new bacterial strain, called Lactobacillus plantarum LP-LDL, significantly reduces both cholesterol and blood pressure with no observable side-effects
The poster presentation, authored by a collaborative team from the University of Reading, University of Roehampton, University of Bologna, Imperial College London and OptiBiotix Health, was presented at the Vitafoods Europe conference in Geneva.
The randomised, placebo-controlled, parallel-group, double-blind study found that LP-LDL reduced total cholesterol by up to 36.7%, lowered LDL cholesterol by up to 13.9% and increased HDL cholesterol by up to 6.5%.
HDL cholesterol is often referred to as 'good cholesterol' because it helps to carry harmful LDL cholesterol away from the arteries and back to the liver where it is broken down and passed out of the body.
Studies have linked low levels of HDL cholesterol to an increased risk of heart disease.
Plant sterols and stanols are often recommended as natural aids to lowering cholesterol. However, figures suggest that they only lower cholesterol by up to 10%, and must be taken in optimal doses and as part of a diet low in saturated diet to be effective.
In addition to its cholesterol-lowering effect, LP-LDL was also found to reduce blood pressure levels by up to 5.1%.
Both high cholesterol and high blood pressure are established risk factors for coronary heart disease, which is one of the leading causes of death across the world.
This study was conducted in 49 normal to mildly hypercholesterolaemic adults during a 12-week period. Participants ingested an encapsulated form of LP-LDL twice a day before breakfast and dinner.
The authors concluded: "This study confirmed the safety of L. plantarum LP-LDL and demonstrated that it can positively impact on lipid profiles and blood pressure, both very significant cardiovascular risk factors. Results, in an unoptimised product and in healthy adults, suggest efficacy similar or greater to 1.5-2.4 g/day plant sterols/stanols."
There has been considerable commercial interest in LP-LDL following the strong from this study. OptiBiotix Health, which developed the LP-LDL probiotic strain, announced that it has entered into a non-exclusive agreement with Seed Health (Seed) to produce, promote, market and commercialise products containing LP-LDL in the USA.
LP-LDL will be commercialised by Seed in an innovative product concept that combines multiple strains of different probiotics that have been selected because of strong clinical trial data.
Seed was cofounded and is led by Raja Dhir and Ara Katz to pioneer the application of microbiome science to improve human and planetary health.
In collaboration with leading microbiome scientists and a global network of partners and experts in biofermentation, stabilisation, and testing, Seed state they have developed a new standard for a pipeline of effective, scientifically validated probiotics that target the human microbiome.
Stephen O'Hara, CEO of OptiBiotix, commented: "It is great to see that our strong science, successful human studies, and international awards, including best abstract at ProBiota 2018 and finalist for Probiotic of the Year at Vitafoods 2018, has attracted international interest in our LP-LDL product. Seed was an ideal US partner for us because of our shared vision of commercialising products with strong scientific and clinical data."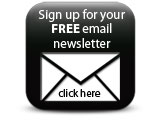 LP-LDL is already available in Europe as bulk capsules through HLH Biopharma's market-leading Lactobact brand, as well as in other key territories across the world.
Companies