Study supports CFE therapy for management of insulin resistance
Provides additional support for long history of safe and efficacious use of plant extract, says Gencor
Caralluma fimbriata, a cactus-like plant traditionally used in India as a famine food, may be beneficial for the suppression of high-fat diet-induced insulin resistance and oxidative stress, according to a new study in rats.
The study, published in the Journal of Physiology and Biochemistry, found that feeding Caralluma fimbriata extract (CFE) to Wistar rats on a 90-day, high-fat diet prevented the development of health-threatening disorders such as hyperglycemia (high blood sugar), hyperinsulinemia (high insulin), hyperleptinemia (high serum leptin) and hypertriglyceridemia (high triglycerides), as well as reducing oxidative stress.
Researchers indicated that the effects produced by CFE are 'nearly comparable' to those produced by the classical insulin sensitiser drug Met, indicating that they may act similarly. They concluded that 'CFE could be a beneficial adjuvant therapy for management of pre-diabetic state of IR (insulin resistance)'.
CFE could be a beneficial adjuvant therapy for management of pre-diabetic state of IR (insulin resistance)
In 2013, two double blind, placebo-controlled clinical trials found statistically significant decreases in waist circumference in human experimental groups taking Caralluma fimbriata compared with placebo groups.
Since 2006, Gencor has offered a patented extract of Caralluma fimbriata as an appetite suppressant under the Slimaluma brand name. Versatile for delivering a range of tastes and textures, Slimaluma can be used in beverages, smoothies, capsules, tablets, chocolates and meal replacements.
'The results of this study are a welcome addition to the growing body of clinical research related to the global health problem of obesity,' said Paul Clayton, Chief Scientific Advisor at Gencor. 'Given that prolonged use of pharmaceutical insulin sensitisers such as Met often produce unwanted side effects, and that the World Health Organization (WHO) has recommended the use of indigenous medicinal plants, this study provides additional support for Caralluma fimbriata's long history of safe and efficacious use.'
The study was conducted by researchers from the Department of Biochemistry at Sri Krishnadevaraya University in India, and supported by R. Rajendran, CEO and founder of Green Chem Herbal Extracts and Formulations, a Bangalore, India-based manufacturer of botanical extracts.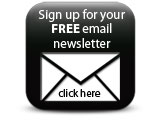 Gencor specialises in herbal extracts manufactured under GMP compliance.
Companies