Study supports eye health benefits of annatto tocotrienols
American River Nutrition supplied the DeltaGold ingredient for the study
Annatto tocotrienol – mainly composed of delta-tocotrienol – given in a topical formulation delayed the onset and progression of cataracts in an experiment using rat models, according to a new study using the DeltaGold ingredient supplied by American River Nutrition.
In the study, led by pharmacologist Nafeeza Mohd Ismail of the Universiti Teknologi MARA, Malaysia, which is published in Molecular Vision, researchers tested the effects of annatto tocotrienol on cataract formation in a rat model.
Results showed that the DeltaGold Vitamin E supplement slowed cataract onset and progression by reducing oxidative and nitrosative stress.
Tocotrienol had a beneficial effect on lens antioxidant enzymes, including superoxide dismutase and catalase, both of which returned to normal levels with the topical treatment. Furthermore, it significantly decreased malondialdehyde, a lipid peroxidation end product found to be high in cataracts, and restored the lens soluble to insoluble protein ratio to normal levels.
The study revealed that low doses of tocotrienol in a topical application were most effective, with best outcomes obtained at 0.03% or 300ppm. A high dose of 0.2% or 2,000ppm, on the other hand, may act as a pro-oxidant.
'While previous reports note that tocotrienols are absorbed in ocular tissue, this is the first study examining their beneficial effect on cataract,' said Barrie Tan, President of American River Nutrition.
'Tocotrienol at low levels works both as a chemical and biological antioxidant in a dose-dependent manner, and its preventive application in topical eye formulas may be especially useful for our rapidly expanding ageing population.'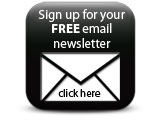 Tocotrienols are derived from three major sources, including rice, palm and annatto. Annatto is the only tocopherol-free source of tocotrienols. DeltaGold typically contains ~90% delta- and 10% gamma-tocotrienol.
Companies