Subtle twist from Pont Packing's new infusion cap
The new TWINCAP is a patented three-part cap system including a double tamper-evident band offering full product protection
Pont Packaging, a packing specialist, has launched a new infusion cap system – TWINCAP – adding a subtle design twist to the packaging and presentation of bottled sports nutrition products such as energy drinks and supplements.
The infusion cap offers full product protection and a 7 ml airtight chamber, which can hold a measured dose of liquids, powders and granules.
A simple twist of the top cap activates an internal cutting technique, which breaks the seal enabling the chamber contents to fall into the bottle. One simple shake of the combined contents ensures the mixed drink is ready to drink.
In a market where the organoleptic properties of a traditional premix drink may start to deteriorate after just a few days, TWINCAP also significantly extends the shelf life of a product.
The liner offers an airtight environment to preserve the integrity of the ingredients and the separately sealed contents of both the bottle and the infusion cap, means the product lasts longer on the shelf.
The specific design of the system ensures a clean opening of the liner for a complete release of the ingredients while avoiding the liner to fall down into the bottle.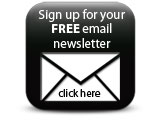 TWINCAP can be adapted for any standard 28 mm neck finish bottle and can be produced in any colour, for example to match the liquid contents of a bottle or to complement corporate or product branding.
Companies