Synergy Flavours brings Synergy Pure natural essences and extracts to the European market
Synergy Flavours, leading global flavour expert, introduces Synergy Pure, a broad portfolio of natural essences and extracts to the European market
Already successful in the US, this unique range of ingredients effectively maximises the natural sensory properties of coffees, teas, botanicals, herbs, fruit and vegetables.
Suitable for a wide range of food and drink products, the solutions allow manufacturers to deliver authentic, natural flavours consistently.
Backed by 130 years of experience, Synergy's proprietary processing technology distinguishes the Synergy Pure range.
Thanks to gentle, reduced-heat processing and vacuum evaporation systems, the essences and extracts maintain the delicate flavour compounds of the raw materials, while the degradation of healthy, naturally present nutrients such as caffeine in coffee, for example, is minimised.
This results in a robust flavour and rich aroma that helps manufacturers deliver, for example, the impact of a freshly brewed cup of coffee, be it in iced coffee, a coffee liqueur beverage or in cold brew coffee.
With the UK coffee market forecast to grow by 52% to be worth £83.9 million by 2020 (Euromonitor), demand for natural flavour solutions that deliver an authentic coffee taste has never been higher.
Authenticity and freshness are determining factors when it comes to market success and so being able to create that "just brewed" flavour is what sets retail and foodservice products apart.
Synergy's Pure coffee range has been developed with the variety of different coffee profiles in mind and it includes high roast coffee essence, medium roast coffee essence, coffee extract, Fairtrade coffee essence and Fairtrade coffee extract.
In line with growing consumer demand for all-natural, clean label, chemical-free ingredients, Synergy Pure essences and extracts are water-based ingredients that retain, in a concentrated form, the aroma fraction and other properties of the specific herb, spice, fruit, or vegetable they come from.
The all-natural range can be easily applied to a broad range of food and beverage applications and does not require a change in label when added to the formulation. In addition, the products are gluten-free and allergen-free, with organic, locally sourced and Fairtrade options available.
Hugh Evans, Marketing Manager for Europe and Asia at Synergy Flavours, comments: "Formulators are increasingly looking to create unique, flavourful and authentic products that stand out from the competition and Synergy Pure can help do just that. Thanks to our expert application support, we can help our customers find a solution that fits their exact specifications."
"The range can be tailored to meet specific formulation goals, with a combination of essences and extracts. For instance, we might be asked to develop an RTD Caramel Latte, incorporating a coffee extract with a caramel flavour to offer a customised solution. And there's Synergy Pure Cold Brew — cold brew coffee is the on-trend drink that has witnessed massive sales growth in the last 5 years."
"First launched in coffee shops, cold brew coffee has expanded into mainstream coffee outlets. Taste is a key marker for cold brew coffee, which is noted for its smoother, more balanced taste and naturally sweeter, fruitier flavour."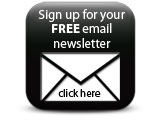 With extensive technical knowledge and a vast portfolio of flavour solutions, Synergy Flavours offers the application expertise and market insight to meet the exacting needs of customers across a wide range of markets and sectors.
Companies