Synergy Flavours to integrate UK operations to support growth
Will expand High Wycombe facility and relocate Corby manufacturing site
Flavouring, extract and essences manufacturer, Synergy Flavours, is to invest an undisclosed sum in its business to enhance its technical capabilities in the UK.
The company plans to expand its EU headquarters in High Wycombe and relocate its manufacturing site in Corby, Northamptonshire to the expanded facility.
Synergy Flavours unveiled a new state-of-the-art technical centre at the High Wycombe site in March this year, which features modernised flavour creation labs, a sensory facility with new fixed and mobile software, and an expanded research and analytical suite.
New drying technology will be commissioned in December to deliver flavour solutions with superior encapsulation for the company's international nutritional and bakery markets. Over the coming months the site will be expanded to accommodate additional manufacturing capacity.
'We have committed to a programme of investment that is accelerating growth through innovation and the provision of best local service for our customers,' said Steve Morgan, Managing Director of Synergy Flavours.
'The new expanded High Wycombe site will provide an ever faster, more efficient service and create high value products in one location, as the output of one integrated team.'
The company aims to transfer its operation in Corby to High Wycombe by the Autumn of 2015.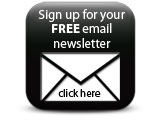 The UK investment follows the opening of an enlarged US facility in Chicago and a new manufacturing facility in Bangkok, Thailand in 2013.
Companies