System drive diagnostics reduces drive stress
ABB's inspection service assesses variable-speed drive condition to identify future maintenance needs
ABB's inspection and diagnostics service protects operator investment by assessing variable-speed drive condition to identify future maintenance needs
Swedish-Swiss company ASEA Brown Boveri (ABB) are offering a new service to prolong drive lifetime.
It involves analysing existing conditions to predict future maintenance needs and optimise operation.
ABB-certified engineers analyse the performance and condition of the drive on site and use their expertise to provide detailed diagnostics and maintenance recommendations.
ABB's inspection and diagnostics service protects operator investment by assessing variable-speed drive condition to identify future maintenance needs
Two variants of the service are available. Drive Health Check, for ABB's ACS607 and ACS800-07 drives, offers detailed measurement and inspection which takes place during planned shutdown.
The current condition of the drive is assessed and recommendations are given for short-term and long-term maintenance.
Drive Stress Check, for ACS800 and ACS880 single drives and multidrive modules, requires no shutdown and can be performed during normal operation.
The stress status of the drive resulting from harsh environments or heavy-duty applications is identified and recommendations are provided to mitigate their effects.
ABB said that a variable-speed drive could have a mean-time between failure of over half a million hours – equivalent to 62 years – but this is only achievable if the drive is correctly and regularly maintained.
Drives often perform critical duties, and so failures can result in substantial losses in production and revenue.
The inspection and diagnostics service informs operators of exactly what is going on inside their drive and arm them with the knowledge to ensure that it continues to run at optimal efficiency.
As part of the inspection and diagnostics service, the drive will be registered with ABB, giving customers access to ABB's worldwide service network, including online product manuals and maintenance recommendations, further protecting the condition of their drives.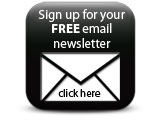 ABB produces electrification products, robotics and motion, industrial automation and power grids.
Companies