Taiwanese probiotic specialist signs exclusive European distribution deal
Bened Biomedica has chosen Serbian Beopanaxan for exclusive distribution agreement for its "Second Brain" psychobiotic probiotic strain
Image as seen on Bened Biomedical website
Taiwanese microbiome specialist Bened Biomedical has signed an exclusive distribution agreement with the European health company Beopanax to bring Psychobiotic PS128 products to new territories.
Psychobiotics is a term used to refer to live bacteria that, when ingested in appropriate amounts, might confer a mental health benefit by affecting microbiota of the host organism
The exclusive distribution agreement will include Serbia, Kosovo, Bosnia, Montenegro, Macedonia, Croatia, Slovenia, and Albania.
The launch of the new exclusive product "Second Brain", a sachet product containing 30B CFU of Lactobacillus plantarum PS128, is slated for the first quarter of 2020.
The company, Beopanax doo Belgrade is engaged in the import and production of natural products and nutritional supplements which aim of improving the quality of life of modern man, through the business concept of "Health as style".
Both Bened and Beopanax are focused on finding new products that prove their worth through clinical studies and meet customer's expectation.
The Managing Director of Beopanax, said: "It is common for all our partners to invest in R&D and have clinical studies for their products. From nature they choose unique substances that, through the process of high-tech production, are transformed into products of superior quality".
"Bened is already collaborating with many leading nutraceutical and pharmaceutical companies in Europe and the rest of the world. We are glad to announce our collaboration with the top Balkans health-oriented company Beopanax," explained Frankie Cheng, CEO of Bened Biomedical.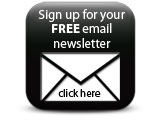 Psychobiotic PS128 is also targeting the Commonwealth of Independent States countries.
Companies