Take a look for yourself
Gnosis releases video showing a virtual tour of the biotechnology manufacturing facility in Pisticci, in Italy
Gnosis have created a new video of its Pisticci Operations, its most recent production site.
FDA and AIFA approved, with HACCP, ISO 22000, Kosher, Halal certifications, this plant is an example of manufacturing excellence achieved through the application of good science and minimising the environmental footprint.
Through an extensive know-how and a remarkable experience in biotech operations, Pisticci plant provides process development, scale up and manufacturing of fermentation-based compounds including Active Pharmaceutical Ingredients (APIs) and Nutraceuticals.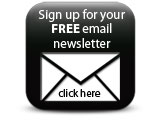 Discover Quatrefolic, VitaMK7, Emothion, Mythocondro and the reliable European supply chain with this video.
Featured Companies