Taking flavanols further with hot melt extrusion
Developing a novel flavanol extraction technology in the UK
Primarily addressing cardiovascular and neurological health, well-being and sports nutrition, Arawak Pure Cacao is set to supply the nutraceutical and cosmeceutical ingredients market with the first ever dose of highly active, unique and bioavailable flavanols and nutrients. As the company talks to investors about commercializing the technology and keeping it in the UK, Dr Kevin Robinson spoke to Colin Francis, Managing Director, to find out more.
Arawak Pure Cacao (APC) is a UK-registered life sciences company that manufactures unique and raw cacao supplements that are rich in flavanols and dense in nutrients. APC has developed a unique method of processing pure cacao that preserves and protects the valuable nutrients and active flavanol compounds that exist naturally within it.
Considerable research has been conducted during the past few years into the chemical composition of cacao and, in particular, its high flavanol content. 'We are working with three universities who are leaders in their respective fields and who see the commercial and academic opportunities our process offers. Flavanols have been shown to have a huge potential in the treatment of cardiovascular, inflammatory and neurological diseases, as well as diabetes and others,' says Colin.
'There is no other company currently using our processing technology and making a product of such high flavanol and nutritional content. The standard method of processing cocoa beans uses the long-established Van Houten Process that separates cocoa butter and oils from the cocoa solids and heats the raw beans to make them more manageable for the purposes of making chocolate, which is the primary use of the product. Cacao, as opposed to 'cocoa,' describes the raw, unfermented material that is produced when the beans are processed using our novel method that both retains the natural oils/fats (that harbour the complex flavanols) and also all of the nutrients and compounds,' he adds.
The company is currently developing a number of high-value flavanol and nutrient-rich products for the sports nutrition market, targeting cardiovascular health and recuperation, which they hope to place on the shelves of supermarkets and health shops.
Cacao flavanols
Cacao not only has a high level of independent nutrients, it also has an abundance of flavan-3-ols, referred to as flavanols. They are derivatives of flavans (using use the 2-phenyl-3, 4-dihydro-2H-chromen-3-ol skeleton) and include catechin, epicatechin gallate, epigallocatechin, epigallocatechin gallate, proanthocyanidins, theaflavins and thearubigins. 'The variety and depth of these nutrients in cacao are more impressive than any other natural food,' says Colin: 'Current research is now recognizing the potency of flavanols and why they are so valuable. This research on the chemical compounds in cacao and their applicability is being done to measure their effect on cardiovascular health, neuroprotection, inflammation and digestive health.'
Arawak's aim is to become the number one boutique nutratherapeutic brand in the world
He continues: 'Our product offers a combination of nutrients and active compounds that work together to achieve a potent impact on the body and the various diseases of ageing. The potency is augmented by the fact that all of the compounds and nutrients have a natural vitality because they are in their natural host. Many epidemiological studies associate cacao consumption with a reduced risk of chronic diseases. The various health benefits of the cocoa compounds have been attributed to their antioxidant and anti-inflammatory potency. In particular, the bioactive constituents of the components exhibit pharmacologic effects in reducing inflammatory processes.'
'This is based on their ability to down-regulate proinflammatory cytokines and their downstream biochemical pathways. In addition, according to the literature, the antioxidant effects of the cocoa components may influence insulin resistance, reduce the risk for diabetes or stimulate redox-sensitive signalling pathways involved in the gene expression of endogenous antioxidant defences.'
As part of the company's process development, APC researchers will consolidate their competitive advantage by being the first to apply a nanotechnology and co-formulation approach to a hot melt extrusion (HME) procedure in a cold format, allowing them to extract the naturally occurring and synergistic compounds (nutrients and flavanols in their natural state). These will then be formulated into a range of platforms such as, tablets, water-soluble powders, etc., for delivery in their most natural form. APC aims to be the first to produce
a natural pure cacao tablet that delivers a strong dose of synergistic compounds
the first natural UV protecting and antiageing flavanol and nutrient skin sprays, allowing the application of highly bioavailable flavanols to epidermal target areas
sports shots that can be sprayed straight into the mouth for rapid absorption into the body using all natural ingredients
a natural baseline formulated powder, rich in flavanols and nutrients that can be used in the food, nutraceuticals, ingredients and cosmeceutical industries.
Rationale
Together, the global nutraceutical and cosmeceutical markets are estimated to be worth about $29.5bn per annum. In the UK alone, they are estimated to be worth some £3.73bn ($5.6bn) annually. 'The position of Arawak and the products we intend to develop and launch sit neatly over both of these markets. The demand for natural products and pursuing a healthier lifestyle is driven by concerns regarding specific conditions such as cardiovascular disease and the general health problems associated with living longer,' notes Colin.
There is no other company currently using our processing technology and making a product of such high flavanol and nutritional content
'More and more people are becoming conscious of what they eat, whether it's pure or heavily processed and where it comes from. Our novel process gives us a unique competitive advantage, as it allows us to capture the high value nutrients and active flavanol compounds that are destroyed in the traditional chocolate making process. By applying scientific rigour whilst using modern production techniques, we can harness the nutrient and active compounds in cacao to produce a wide range of unique products in a relatively short timeframe, with the potential for more innovation and a widening application in the future. We will quickly move from producing natural health supplements to being a company at the cutting edge of innovation in natural product development and research,' he added.
The technology
We will use HME (Hot Melt Extrusion Technology) to deliver our innovative synergistic compounds into a range of formats that have never been done before with a natural product. It should be noted that not all formulation processes require heat. HME is a robust technique that's used to make solid dispersions that provide time-controlled, modified, extended and targeted delivery systems for improved bioavailability, as well as taste masking bitter active pharmaceutical ingredients (APIs).
It is used both in the pharmaceutical industry and academic research in a range of applications for pharmaceutical dosage forms such as tablets, capsules, films and implants for drug delivery via oral, transdermal and transmucosal routes. In addition to being a proven manufacturing process, HME also complies with US Food and Drug ministration (FDA) requirements.
'The main use of HME is to disperse APIs in a matrix at the molecular level, thus forming solid solutions. Formulation research will focus on optimising the delivery of our nutrients and compounds to the required parts of the digestive system in a format that will enable us to have an efficient production process based on optimum bioavailability,' says Colin.
Looking ahead
'We have been approached by a number of small producers who wish to use our cacao in a number of ways for their B2B products. These range from ice creams, yoghurts, cold-pressed cacao drinks and cacao-flavoured teabags. Our collaboration with AlgaeCytes, for example, was initially to use our products to supply the synergistic compounds for a range of supplements that they wish to produce in the future. As we have been working closely together, we have moved to a position where we will share technology advice, regulatory and sectorial support, and they will introduce us to major nutraceutical ingredients purchasers whom they supply omega-3 and omega-6,' comments Colin.
Final word
'We're aware that there is still a lot of research and product development work to be done, and that it is essential to get British investment and partners involved. Our American competitors are keen to utilize this technology to combat the growing rates of cardiovascular and inflammatory disease that are associated with obesity,' says Colin.
He concludes: 'We will be the only provider of high quality pure, natural cacao ingredients. These will be powerful synergistic ingredients that are more complex and potent in nutritional value than anything on the market. We are innovating a process that will radically change the market.'
In a nutshell, he says
it will be the first cacao flavanol rich product in this format in the world
it will be available in a number of formats, such as hard absorbable capsules with different flavours or softgel capsules in different colours
it will be formulated for targeted bioavailability in the stomach
it will be possible to enhance the nutritional potency by adding additional omega-3/omega-6, Krill oil or Palm tocotrienols
it will be natural, as long as we don't add anything synthetic or artificial.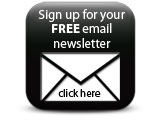 Arawak's aim is to become the number one boutique nutratherapeutic brand in the world, offering unrivalled product satisfaction through transparency, choice, quality, honesty and service. According to Colin: 'We will achieve this by building our products around education and informed choices that will be synonymous with our brand.'