Taking the guesswork out of sustainability
FrieslandCampina Ingredients is taking a circular approach to reducing waste, decreasing its carbon footprint and, with the use of constantly acquired data from member farms, implementing a long-term strategy of co-operative sustainability. Dr Kevin Robinson spoke to Els Zeeuwen, Director of Branding and Communication, and Aurélie Letortu, Senior Corporate Sustainability Manager, to find out more
KSR: At FiE, you had a clear focus on sustainability for the first time. Why did you choose that time and that forum?
EZ: We have always been passionate about sustainability and have had strategies and programmes in place for more than 20 years, long before it became a daily talking point. FiE was the first time we made sustainability a major issue at a large event because it has now become a priority — not just for a few key players, but for the entire food industry, consumers and other stakeholders.
We were really keen to show how we have improved our own supply chain, from grass to glass, and how we're continuing to improve our own business, in a measurable way, as well as how we can help our customers to advance their own sustainability agendas. FiE is widely recognised as a global platform for thought leaders and innovators across the industry, so it was an appropriate time and place to share our sustainability proposition and credentials, as well as communicate our strategy.
KSR: Can you summarise your sustainability strategy and approach? Are they different to other dairy businesses?
AL: Our approach is focused on three main areas, which are aligned to the United Nations' Sustainable Development Goals (SDGs). We have specific objectives in terms of improving animal health and welfare, climate, energy, biodiversity and the environment.
As a manufacturer of dairy ingredients, milk is obviously our critical raw material, and 90% of its greenhouse gases (GHGs) are generated on farms. As we are part of a farmer-owned co-operative, we feel a responsibility to act on that.
That's why they're the focus of our strategy — actions here will have the biggest impact on FrieslandCampina Ingredients's carbon footprint. We have incredibly detailed sustainability data from every one of our farms, so we know exactly how each member farmer is performing.
We work very closely with farmers to implement continuous and measurable improvements that are tailored to their individual circumstances. Close collaboration is key to having a truly sustainable impact. In 2018, our most recently reported year, this resulted in an impressive reduction in their GHG emissions of 4.9%.
Els Zeeuwen, Director of Branding and Communication
In addition to the work we're doing with our farmers, our main targets for the ingredients business — at our production locations, for instance — include the reduction of energy use, which we aim to cut by 3% per annum from this year onwards.
FrieslandCampina's sustainability strategy is indeed different from other dairy businesses, primarily because we have been working hard to make "things" measurable for years. We don't like to guess, we want to know. If we can make the relevant elements in our vast supply chain measurable, we can act on them and can continuously monitor our progress.
Plus, in the case of our member farmers, we can reward them for that sustainable performance. Thanks to the clear and credible data we hold about all our 12,000 farms and the openness of our relationships with our 18,000 farmers, we have a unique insight and ability to react, improve and measure — literally on a daily basis.
KSR: You say you're aiming for circularity in dairy. Can you tell me more about this?
AL: A lot of talk is still about reductions, about waste for example, or the use of fossil fuels or improvements in packaging. That's very important; but, ultimately, that's still a linear industry. At FrieslandCampina Ingredients (and the FrieslandCampina business overall), we have set ourselves a more ambitious target. We believe we need to strive to become circular.
As a starting point, that means improving every aspect of our business. For instance, in manufacturing, we've recently closed a loop in collaboration with one of our regional water management authorities, so the water from one of our large production locations is no longer wasted; it has largely become neoalginate.
This is a valuable raw material that can replace fossil fuel-based chemicals and be used in the agriculture, textile and paper industries. For all our worldwide packaging, we are also working on becoming circular, with our first goal being to make all our packaging recyclable in 5 years.
Importantly, circularity requires more and better collaboration with everyone else in our industry. We firmly believe this is the only way we can make the significant progress that's needed. We call it "co-operative sustainability". It's in our DNA to collaborate for the long-term, to truly have an impact.
Aurélie Letortu, Senior Corporate Sustainability Manager
It is also our aim to be carbon neutral by 2050. To achieve this bold ambition, it's important that we continue to set ourselves challenging targets and collectively hold ourselves and our partners responsible for reaching them.
KSR: Protein is obviously a really hot topic in the nutrition industry and everyone wants a slice of the action. When it comes to sustainability, how does dairy stack up against plant-based proteins, which are quickly growing in popularity?
EZ: Dairy is consistently shown to be a complete source of essential nutrients, so its role in nourishment must not be underestimated. Its protein is absorbed very easily by our bodies too. If you look at its carbon footprint and take that nutrient density into account, milk comes out better than alternatives. However, plant-based proteins certainly play a role in a varied, sustainable diet.
So, when we're talking about nutrition, we shouldn't focus on just one food item; the conversation should be about sustainable diets. Several scientific studies are clear that, from a protein perspective, dairy and plant-based proteins will continue to play an important role in a healthy and sustainable diet.
Thanks to their high quality, technical properties and good taste, protein-rich dairy ingredients are an effective and responsible solution to the protein and other nutritional needs of people of all ages all around the world.
KSR: On your stand in Paris, you talked about your "journey" to circularity. Who do you hope will join you on this journey?
AL: As well as building on our work in sustainability, we are also inviting other stakeholders to join us in conceiving, implementing and advancing best practice — globally. The only way that we can achieve circularity is by working together to share how we can move away from the traditional linear dairy market and become fully sustainable.
For us to achieve this vision, we need the help of consumers, NGOs, regulators, retailers, brand owners, packaging suppliers, logistics businesses, ingredient manufacturers, academia and, critically, farmers.
KSR: Customer proximity was one of our discussion points when I met you at SupplySide West to talk about the restructure and rebrand. What benefits for the nutrition industry does FrieslandCampina Ingredients' improved proximity have?
EZ: There are several benefits to be gained by working closer to customers. It encourages a greater level of collaboration, which improves responsiveness, idea generation and problem solving. Ultimately that means we all advance further, faster. Transparency is another important plus. Knowing each other better means we can understand how best to work together; and, of course, transparency is essential in a sector in which trust is critical.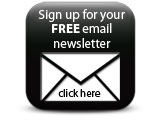 Now, with the demise of "one size fits all" and the simultaneous explosion of personalised nutrition means that our market is more diverse than ever. This huge opportunity is both challenging and exciting, and we need to work together seamlessly throughout the value chain, spotting trends and opportunities and quickly developing new products that are aligned with fast-evolving consumer needs.
Companies